Antiaging Serums vs Antiaging Moisturizers – What to Choose?
Moisturizers and serums help the skin by working in different ways. Sometimes, serum may alone be sufficient for your skin while at other times, you may feel that you require both serum and moisturizer.
A visible difference between serums and moisturizers is that serum is lighter and thinner as compared to moisturizers. Also, serums comprise active ingredients that penetrate in the deeper layers of the skin. This is the very reason for which serum should be directly applied to skin post cleansing and toning, and before applying sunscreen and moisturizer. You can apply serums in the morning as well as just before going to bed. It is not being said that serums can take the place of moisturizer, but the former augment the hydrating properties of the latter.
Serums can be used for a host of skincare problems. You will find many types of serums in the market. An antiaging serum is more expensive than other skin related products, but it is really beneficial. Moisturizers are more thick and creamy as compared to serums. The role of moisturizer is to hydrate the skin and prevent loss of water. Some moisturizers even have antiaging properties, so they dually benefit your skin. Nevertheless, if there is an underlying skin problem like damage from the sun, then you may be required to use a combine of moisturizer and serum.
Antiaging serums decrease the appearance of fine lines and wrinkles. Some serums work on dark spots by brightening their appearance; thereby, giving you an evenly toned skin and making you look younger. A moisturizer is made up of larger molecules than the serum. So, a moisturizer does not reach the deeper layers of skin as efficiently as serum.
ADVERTISEMENT
Moisturizers provide hydration to the skin and protect the skin from harmful UV rays. It also reduces excess oil on the skin. If you have an issue with your skin like dark spots or it is showing signs of aging, using a serum can help you improve its appearance. If the skin type is oily, serum alone is capable of hydrating the skin to the point that even a moisturizer would not be needed.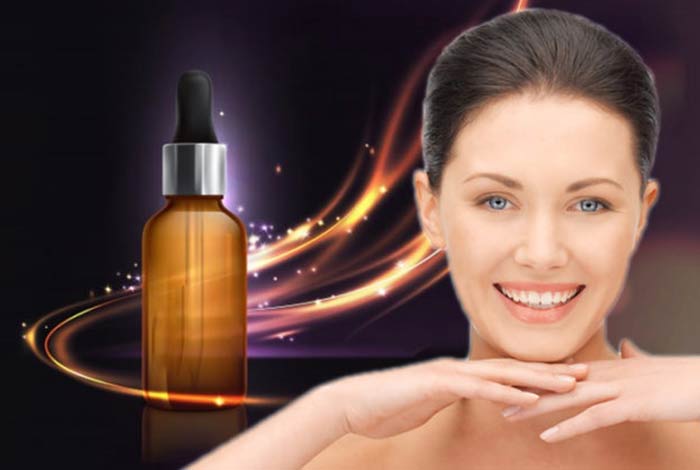 Now, the question arises what to use? Serums or moisturizers, both or neither of the two! Let's discuss this in detail.
You must know that serums are powerful skin-soothing agents that are usually water based or formulated using natural oils. They offer myriads of benefits to the skin. They slow down aging by providing antioxidants to the skin. They give natural moisturizer to the skin, so they can be confused with a moisturizer.
To be precise, the primary function of serum is to keep the skin in good condition instead of hydrating and protecting the skin. The molecular structure of serum is smaller than moisturizers. People having oily skin do not require a moisturizer in addition to serum. Serum is put after cleansing, but before applying a moisturizer, so as to allow the ingredients of serum to deeply penetrate into the skin.
Moisturizers are creamy substances that hydrate the skin as well as protect it. It does not penetrate into the skin as much as serums, owing to its large molecular structure. As it is thicker and heavier than serum, it provides a protective layer that wards off irritants and other skin-damaging elements. It hydrates the skin for a longer time than a serum. All these make it a good product for people with dry skin type. Many people use both serum and moisturizer as per their skin needs. Moisturizers are to be applied after cleansing and application of the serum.
The skin care routine varies from person to person. Deciding whether to use a serum or moisturizer or both depends on the type of skin that you have. In case you have oily skin, you may opt for neither. Oily skin needs nothing more than light moisturizers present in serums. Dry skin may require both moisturizers and serums. If your skin remains dry after using serum, you must go for moisturizers.
It is a daunting task to choose serums and moisturizers and these may put a burden on your pocket. There are many products available on the market and so, it becomes really tricky to choose the best serum or moisturizer according to your skin type. A great way to resolve this issue is to consult a dermatologist, who can advise you products according to the suitability of your skin.
Moreover, it is important to apply the products carefully on the skin. Always apply a serum first and then a moisturizer. This will make sure that the ingredients will get absorbed in the skin. Serums and moisturizers are great options to add in skin care routine. These can give you a powerfully glowing and radiant skin.