Do You Take Vitamin D for Your Bones? A Major Study Finds It Is Not Effective
An eye-opening study has found that vitamin D supplements do not improve bone mineral density or ward off falls or fractures in the elderly. So, in a way, it is advising health professionals not to recommend the supplements to most patients.
It has been believed for a long time that the vitamin decreases the risk of incidence of various conditions like hypertension and osteoporosis and keeps the bones strong by boosting the absorption of calcium. This is precisely the reason why it is used in the winter months.
However, the authors of the study say that there is not enough evidence that it helps keep the bones strong. The meta-analysis reveals that vitamin D does not prevent falls and fractures or improve the bone mineral density irrespective of the doses administered. The findings come in the wake of previous research which suggests that vitamin D supplements do not prevent the condition for most people.
The research which got published in the Lancet Diabetes and Endocrinology [1]. Researchers studied data from 81 randomized controlled trials. It involved over 53,000 people, most of whom were women above 65 years of age. The objective of the research was to study if over the counter supplement of vitamin D helped in falls, fractures and bone density.
ADVERTISEMENT
The conclusion of the research was that vitamin D supplements do not prevent fractures or falls or have a significant impact on bone mineral density [2]. So, there is no justification in using them to improve or maintain musculoskeletal health. Also, no more trials are needed for exploring this.
But there is an upside. The research says that this supplement prevents rare conditions like osteomalacia and rickets in people who are more prone to getting these conditions, which might occur due to lack of exposure to sunlight, resulting in deficiency.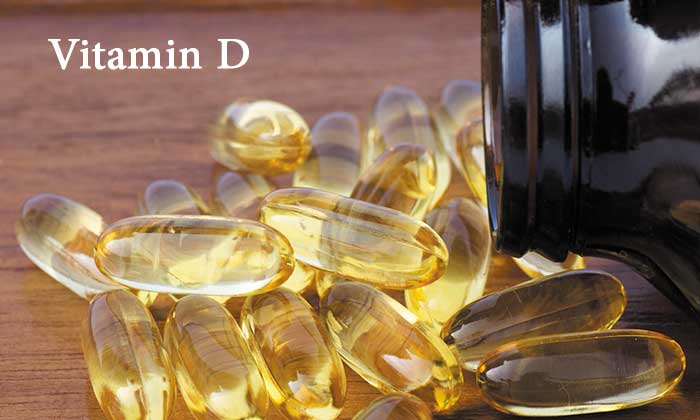 Vitamin D: Not a Panacea
Health practitioners and doctors recommending the vitamin to the elderly to prevent brittle bones or osteoporosis must stop doing so. There should be a change in clinical guidelines to reflect these findings.
Commenting on the results, J. Chris Gallagher from Creighton University Medical Center, Nebraska, said that the relevance of the analysis comes from the fact that a lot of patients and doctors have been convinced by social media and various studies that vitamin D can cure almost anything on earth.
This thinking can be compared to the intense propagation of the use of vitamin C, vitamin A, vitamin E some years back and all these trials then proved to be clinically false [3]
Other cited benefits include fighting heart diseases and cancer but research regarding this is ambiguous.
Bone of Contention 
Those who criticized the Lancet study noted that barely 6% of the trials were conducted in populations who had a deficiency of vitamin D and would get the maximum benefit from supplementation. It can be concluded from meta- analysis that the health benefits of supplementation of vitamin D tend to be most pronounced in people who have the lowest vitamin D levels to start with. Others point to some trials in the meta-analysis having few participants and short spans of treatment.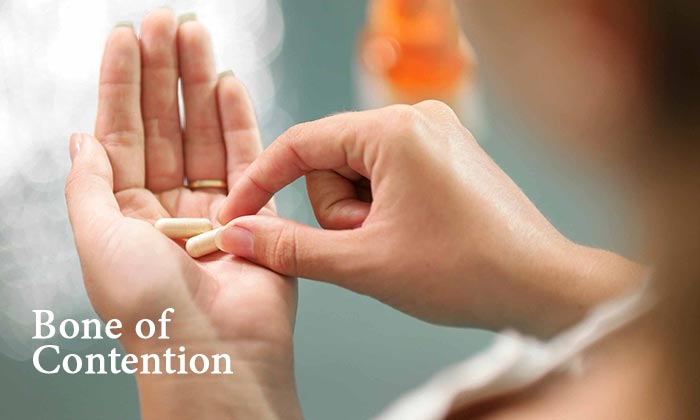 The report included all available trials of vitamin D, but the number of participants/recruits in these trials was very few, the dose of vitamin D was also insufficient and same goes for the duration of the treatment, said Dr Robert Clarke, University of Oxford
So, the study did not have the potential to test the impact of vitamin D on the incidence of hip fracture. Dr. Clarke added that it is too early to make alterations in the recommendations of vitamin D for bone health simply based on the study.
The positives and negatives of vitamin D supplements have been debated for a long time with some people dreading the consequences if people having deficiencies did not consume it.
ADVERTISEMENT
Vitamin D is available in many foods. Fatty fish like salmon, tuna, mackerel, cod all have high levels of vitamin D. Other foods that can be fortified with it are orange juice and milk.
In an earlier report, Dr. Clifford Rosen, Tufts University School of Medicine said that it is better to get vitamin D from foods and sunlight rather than from supplements.