Dr. Harold Lancer's Guide to Choosing Cosmetics with Skincare Benefits
Makeup enhances the look of your skin by masking the flaws and making your skin glow and smooth. But do your cosmetics actually help in improving your skin? Cosmetics generally include the ingredients that are needed for nourishing and improving your skin. This is the reason why your skin looks and feel better after using cosmetics. Makeup that improves the skin may also help enhance skin's hydration, fight against acne, and improve skin tone depending on the ingredients.
Here, Dr. Harold Lancer discusses some cosmetics that not only enhance the beauty of your skin but also take care of overall health of your skin:
Foundation and Concealers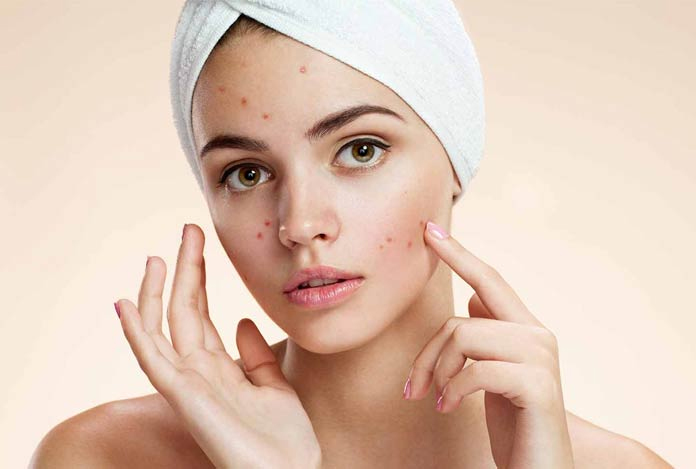 Dr. Harold stresses that treatment of acne with foundations and concealers has been a thing which cosmetic companies strived for decades, but it was only until recently that they achieved to do so. The older versions of foundations and concealers caused dryness and irritation in the skin and also contained harsh ingredients that are harmful for skin. The newer version of these cosmetics is mild on skin and help in the treatment of acne efficiently. These cosmetics are intended to keep the skin clean and bright. The new formula contains ingredients like salicylic acid and extracts that fight against bacteria along with soothing ingredients like aloe vera and green tea extracts which keep the pores in the skin clean without causing irritation. These cosmetics are generally free of oil, however, oil-based cosmetics which constitute essential oils won't clog the pores.
ADVERTISEMENT
BB and CC Creams
These days beauty balms (BB) and color correcting (CC) creams are among the most well-known cosmetics with skin benefits. These creams are intended to provide extra skincare benefits that a normal foundation does not do. It is considered an ideal mix of skincare and makeup as it combines the constituents like peptides, antioxidants, some soothing ingredients, and SPF along with the pigment that improves the skin tone and hide imperfections. While BB creams are great for providing even skin tone and protection from UV rays, they may not provide enough hydration to your skin. Supplementing your skin with a moisturizer of your choice can be useful in providing hydrated skin.
Lipsticks
Recently, there has been a rise in lipsticks that give luscious color and treat the skin on the lips. Lipsticks colors contain ingredients like moisturizing oils, hyaluronic acid, and antioxidants like Vitamins A, C and E to provide soft, smooth, and wrinkle-free lips. These may also include SPF to give protection against UV damage. These ingredients provide moisture to the lips and give them a glossy look. There might be certain reasons that may lead to dry lips like sun damage, environmental factors, and dehydration or even the constituents that make lipsticks sit on your lips for long.
These days, not only cosmetics companies but also skincare lines are also into competition, to provide treatments with cosmetics. They are trying to come up with products like lash serums, tinted moisturizer, and different treatments for the improvement of the skin. More products are coming into line to keep your skin flawless and moisturized with or without makeup.