How Detoxification Helps in Weight Loss
Detoxification is often associated with weight loss. It is said that detoxification treatment has effective results as a weight loss treatment also. However, a person going through detoxification process has to consume a balanced diet and give up on unsaturated and trans fats which often results in weight loss.
There are several diet plans which are aimed at detoxification of our body but carry with them the benefits of weight loss also.
Some of these easy detox diets to lose weight quickly are:
Weight Loss and detox 7 days diet plan:
This is a 7-day diet plan where we provide body with fresh vegetable salads and detox smoothies as meals at different intervals in a day. We can make various detox smoothies using various constituents such as strawberries, pineapple, spinach, banana, etc. There are a lot of different detox smoothie recipes that can be used to make various delicious detox smoothies according to our preference and body need.
ADVERTISEMENT
Water infused with fruits and other ingredients to form flavored water is referred to as detox water. As it is clear that water has effective detox effects and helps in the removal of toxins in the form of excreted waste from the body. Detox water along with the benefits of water carries the essence of fruits or the ingredient from which it is made of. This detox water is also helpful for weight loss.
Weight loss water can be made with the help of food infusing bottles. You can add ingredients to the bottle along with water and can get processed detox water after a few hours. Different Detox water recipes can be used to make different types of amazing infused liquids with the help of apples, cinnamon, blueberry, orange, etc.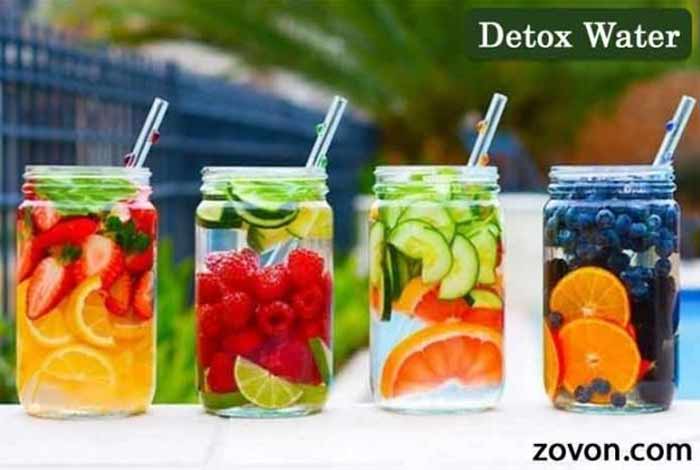 These weight loss detox tips can be useful if you are going for a weight loss therapy and want to also lose weight along with detoxifying your body.