Mesotherapy- Skin Care and Anti-Aging Benefits
Mesotherapy is a non-surgical procedure for skin, which restores essential nutrients in your skin that body stops to produce as a person ages.
One of the best compliments people could get about their skin is – "it really glows." Mesotherapy might be a wonderful option for you, if you are wishing to receive such words of praise. It is a procedure which uses the injections of enzymes, vitamins, plant extracts and hormones to remove excess fat as well as to tighten and rejuvenate the skin. When it comes to delay aging or prevent signs of aging, mesotherapy is proven to be an ideal solution, which is basically a natural, non-invasive cosmetic procedure.
Mesotherapy is one of the latest techniques to prevent aging. This technique transfers minerals, vitamins, peptides and amino acids to mesoderm – the dermal layer of the skin with the help of needles or electric pulses. Thus, the procedure nourishes and repairs the skin from within; thereby bringing back the glow and smoothness of the skin. Additionally, it delivers collagen, hyaluronic acid and elastin deep inside the skin, which helps make the skin more elastic yet soft.
ADVERTISEMENT
Incidentally, mesotherapy doesn't have a standard solution to be injected. Instead, doctors use different solutions depending on the requirement. A mesotherapy solution generally includes:
prescription drugs, such as antibiotics and vasodilators

enzymes, including hyaluronidase and collagenase

hormones like thyroxine and calcitonin

herbal extracts

vitamins

minerals
Why Mesotherapy?
Plenty of skin-related benefits are associated with mesotherapy. A few of these are listed below:
fades fine lines and wrinkles

lightens pigmentation of skin

tightens skin

removes unwanted fat from the stomach, hips, thighs, buttocks, legs, face and arms

Reduces cellulite

Recontours body; especially the face
Besides, mesotherapy is also known to treat alopecia, a condition characterized by hair loss and usually, associated with age.
Major Anti-Aging Benefits of Mesotherapy:
1. Brightens Skin:
Ingredients used in mesotherapy solution specifically for skin brightening target pigmentation, melasma, acne marks, uneven skin tone and loss of radiance in the skin.
Glutathione: This predominant agent consists of three amino, viz., glycine, glutamic acid and cysteine. Although, the production of glutathione occurs naturally in the body, its concentration in the body decreases with aging. This ingredient helps in the lightening of the skin. Besides, it also protects skin from sun damage and other environmental elements.
Vitamin C: It is an antioxidant, which fights against free radicals, controls melanin production, improves collagen synthesis, and hence, helps in overall rejuvenation of the skin. In fact, mesotherapy utilizes vitamin C as one of the most-effective ingredients for anti-aging solutions.
Hydration: Mesotherapy uses some ingredients that provide adequate moisture to the skin; thereby making skin look firmer, supple and healthy.
Hyaluronic Acid: Its ability to hold 1000 times more water than normal makes it a great ingredient for skin treatment. It helps skin retain moisture and appear shinier.
Vitamin E: Another antioxidant, which nourishes the skin and offers wonderful anti-aging benefits. It also helps prevent water loss from the skin. Mesotherapy uses the combination of tocopherol, alpha-tocopherol and tocotrienols.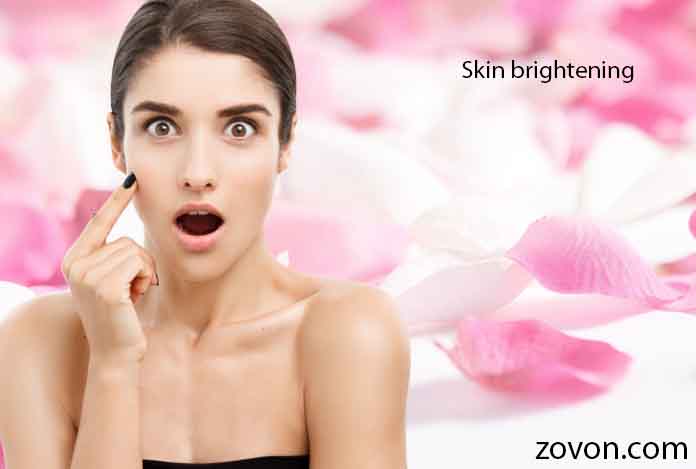 2. Removes Fine Lines and Wrinkles:
Mesotherapy helps in skin regeneration, repair damaged cells and fight against age-related issues. Below are a few ingredients that mesotherapy uses for the treatment of fine lines, scars and wrinkles:
Vitamin A: Its most potent derivative, retinoic acid, fights against aging. Although mesotherapy uses only 0.01% of its concentration, it significantly helps in the repair of skin damage and rejuvenates the skin on the whole.
Glycolic Acid: It helps in skin exfoliation and used at a concentration of 1% to repair dead skin cells as well to increase collagen production.
Vitamin B3: Also known as nicotinamide and niacinamide, vitamin B3 is an ingredient that helps in cell-to-cell communication. It strengthens skin structure and elevates skin immunity to fight against environmental damages.

The Mesotherapy Procedure:
The treatment starts with skin cleansing and a facial massage session. You must take at least 4-5 sessions of this treatment for better and prominent results. One session takes 60-70 minutes and is not necessary that during each session, your skin would require numbing medicine. Short needles are used in every session, and doctors attach these needles to a mechanical gun to pass several consecutive shots in on go.
An expert injects the needle at varying depths, i.e., 1 millimeter to 4 mm, into your skin, and each injection just gives a drop of the solution into the skin. During the initial stages of mesotherapy, injections are given every 7-10 days. However, if you observe some improvements later, you can reduce the dosage to once in two weeks, or even once in a month.
Only after some time after the treatment, you can notice a tremendous change in your skin as mesotherapy offers quick results. As per the research, ladies, who underwent this therapy, claimed to have a youthful, glowing and firm skin within a couple of days after the treatment.
Thus, this treatment is nearly painless. You immediately recovers and can get back to your day-to-day activities just after the treatment.
ADVERTISEMENT
Side Effects of Mesotherapy:
If people do not go to an expert or trained doctor for mesotherapy, then they may face some complications. Nevertheless, the therapy has some side effects as well, but their occurrences may vary from person to person. A few of mesotherapy side effects are listed below:
Swelling

Bruising

Redness

Nausea

Pain

Itching

Sensitivity

Scars

Rashes

Infections

Dark patches on the skin

Bumps on the injected part
On the whole, mesotherapy is a reliable antiaging treatment for your skin and body. It not just removes unwanted fat and helps in recontouring your body, but also restores the moisture, glow and smoothness of your skin. The ingredients used in mesotherapy are approved by the U.S. Food and Drug Administration (FDA); hence, safe to use. With these wonderful ingredients, you can undoubtedly expect proven results in no time.