Removing Toxins from Body Naturally – Best Water Recipes to Flush out Toxins
Drinking water, in itself, is an easy way to flush out unwanted toxins from body. By adding a few simple ingredients to it, water can be easily transformed into a detoxifying masterpiece brimming with health benefits that are popularly known as detox water drinks. Since 60 percent of our body is water, we need to maintain liquid levels in our body so that it functions at an optimal level. Here are some recipes to turn this colorless, tasteless and odorless liquid into refreshing and tasty detox water.
Cucumber lemon Water: Lemons help to improve digestion and flush out unwanted toxins from our body. This cucumber lemon water is full of flavor and contains loads of vitamin C which brightens our skin.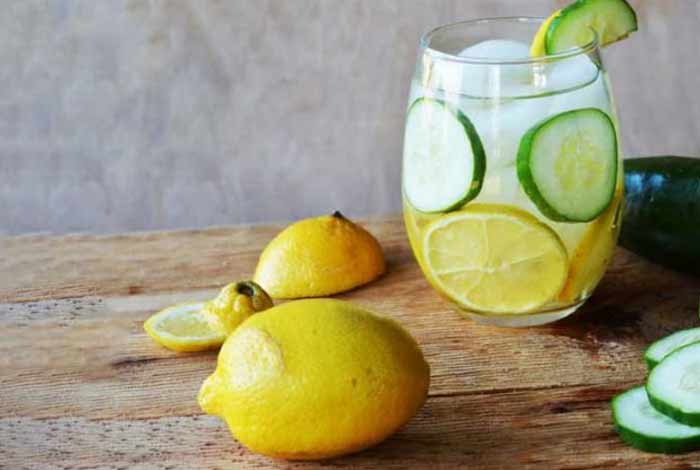 Strawberry Basil Water: Strawberries are high in antioxidants, vitamin C, potassium and many other nutrients whereas basil has anti-bacterial and anti-inflammatory properties. Apart from that strawberries give this detox water taste and basil gives it a beautiful aroma.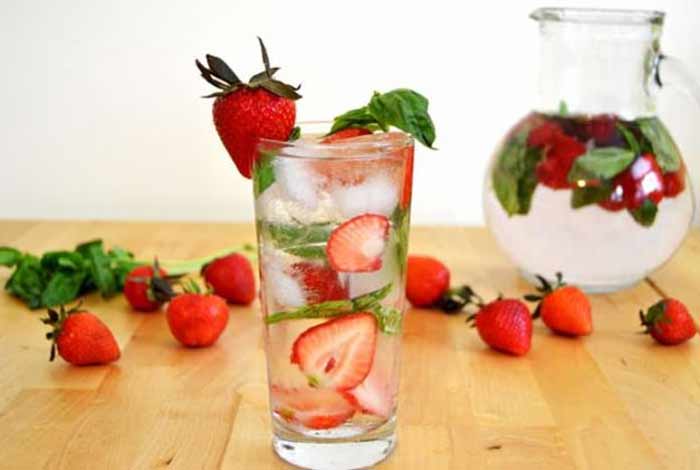 Ginger Mint Water: Ginger works nicely for a. variety of ailments such as upset stomach and sore throat. It is due to anti-inflammatory properties and digestive properties of ginger. Mint is a very fragrant herb that too is good for digestion and is loaded with antioxidants. Water made from ginger and mint is delicious and very beneficial for us.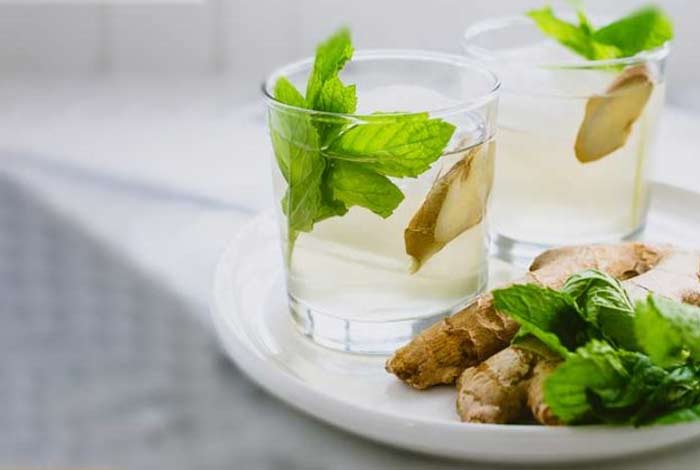 ADVERTISEMENT
Warm Lemon Water: Warm lemon water before breakfast in the morning is one of the common and most effective ways to boost metabolism and detox body every single day. It improves digestion, aids in weight loss and boosts our immune system.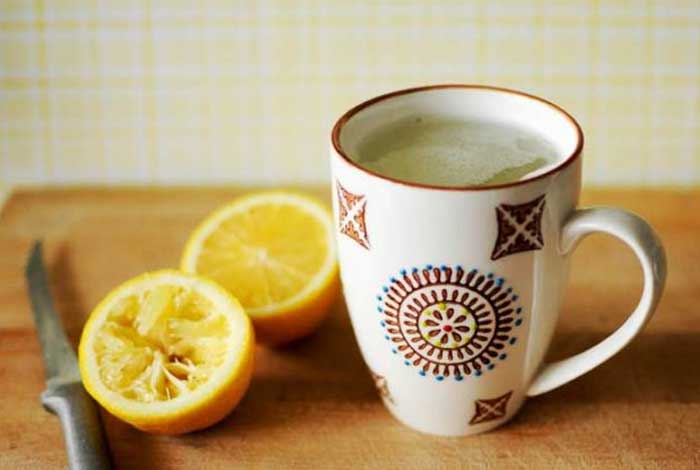 Apple Spice Detox Water: Apple, cinnamon water tastes delicious. It is a special detox water which helps in digestion and is especially beneficial if you had too much of comfort food. Cinnamon is also very good for the brain and heart. It also regulates blood sugar and improves metabolism.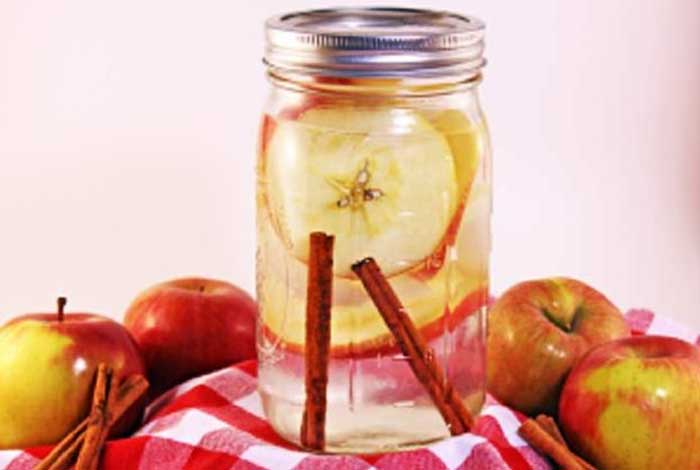 Strawberry Kiwi Detox Water: Strawberries naturally refresh and hydrate our body. These have some great detoxifying benefits for our skin. Kiwi is a good source of dietary fibers and vitamins.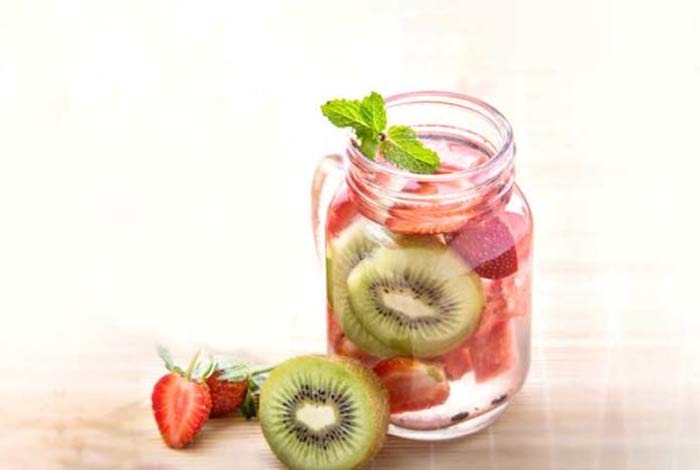 Lime Chia Detox Water: Chia seeds are considered a super food as these provide a good amount of calcium and fiber. Chia seeds can stabilize blood sugar levels and help in losing weight. Lime adds the required dose of vitamins and flavor to this detox water.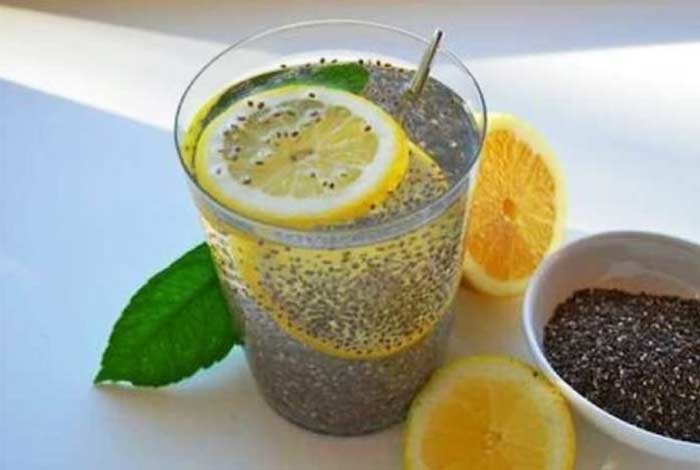 Apple Cinnamon Detox Water: Apple Cinnamon Detox is also referred as the Zero calorie detox water because it contains no calories. Cinnamon stimulates functioning of internal organs to so that they cleanse on their own.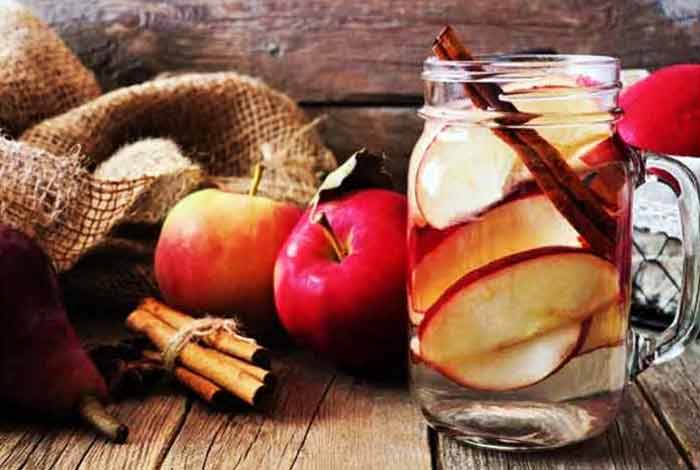 Cucumber, Lemon, and Mint Detox Water: Cucumber, mint and lemon is a classic water combination. Mint and lemon and help in digestion while as cucumber has anti-inflammatory properties and rehydrates the body as well.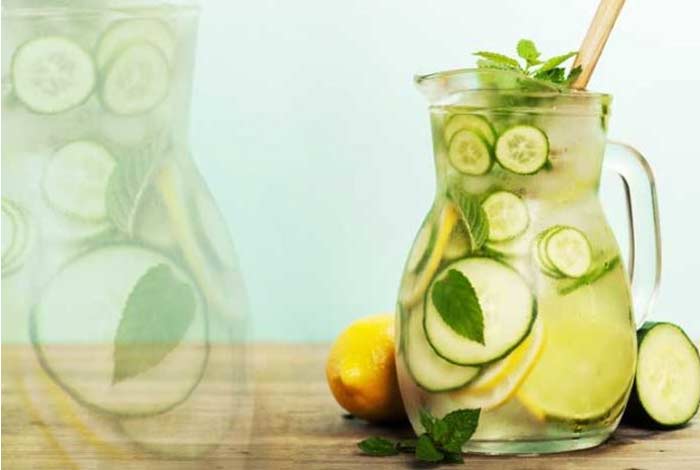 10. Lemon or Apple Cider Vinegar Detox Water: A glass of warm water with apple cider vinegar is very effective in detoxifying the kidneys, reducing bloating, and promoting clear skin.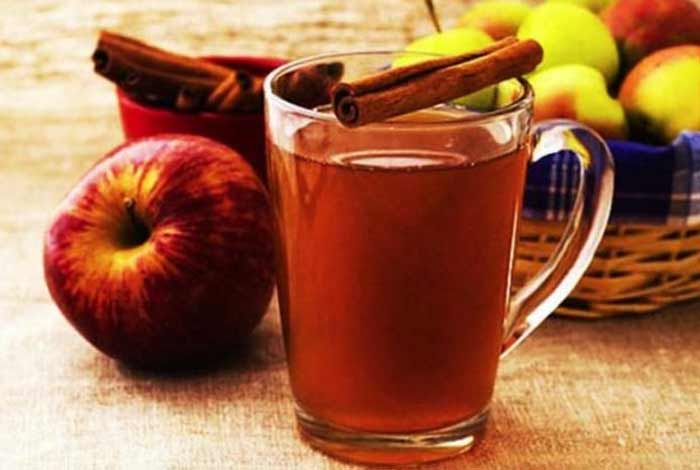 11. Raspberry, Kiwi, and Peach Detox Water: Water infused with fruits like raspberries, kiwi fruits and peaches are full of vitamin C, fiber, and antioxidants.
12. Blueberry-Orange Detox Water: Fresh mandarin oranges and blueberries are an excellent source of dietary fiber and vitamins. Water infused with these fruits works amazingly to remove unwanted toxins from our bodies.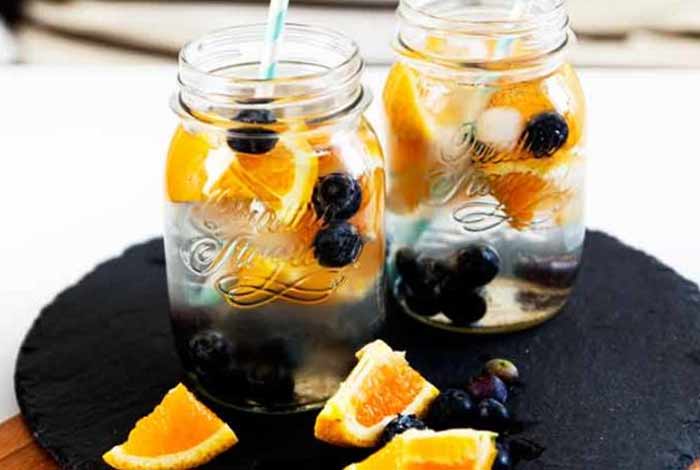 13. Blackberry Mint-Infused Detox Water: Mint and blackberry make an excellent combination. Blackberries and mint refresh our mind and body because of a high level of antioxidants and nutrients present in them.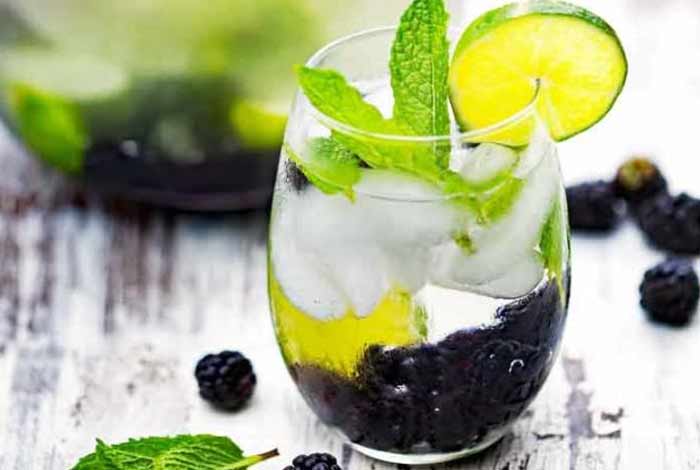 14. Orange Pomegranate Cinnamon Detox Water: Cinnamon is a great way to add light sweetness to drink without the extra calories. Pomegranate is also a great additional antioxidant boost, and oranges are rich in essential minerals and vitamins to keep body healthy and slim.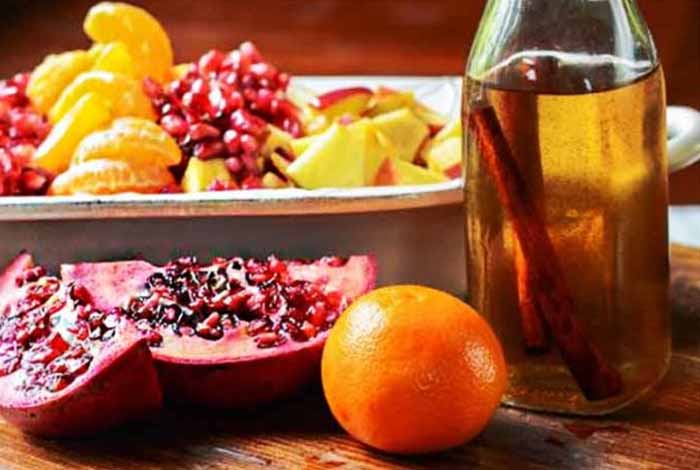 15. Cranberry Lemon Detox Water: Cranberries are a rich source of fiber and supply a heavy amount of vitamin C which is an important antioxidant for removal of free radicals. Cranberry water also helps in fighting against infectious diseases.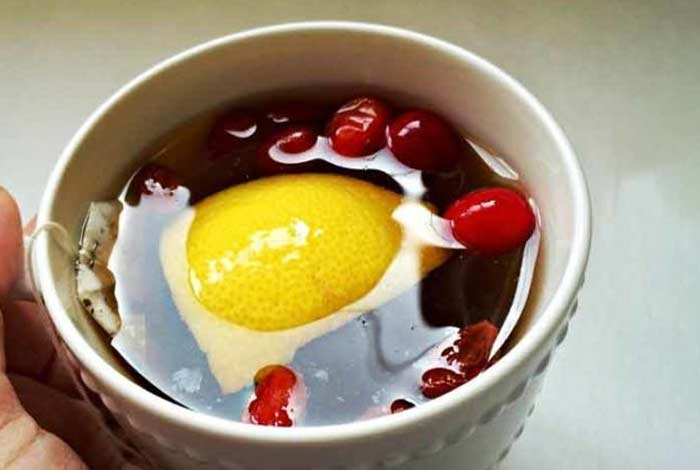 ADVERTISEMENT