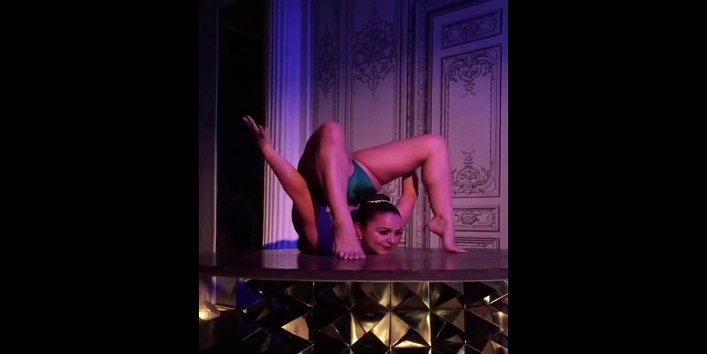 We never can imagine the capabilities of the human body entirely. It is easily seen that sportspersons have got the remarkable flexibility. But something especially influences us is the ability to bend and twist the body in some almost impossible ways like this extremely talented woman showed in the video.
Allison Schieler, the 25-year-old girl from Queens, New York, identified her excellent flexibility at the very tender age of only 3. Thereafter she took the formal training of aerial and pole as well as she studied acrobatics and dance too. This 25-year-old then discovered that she has to be a professional contortionist. And she made her dream true by her consistent efforts. You've to see what really she can perform with her exceptional flexibility in this video.
Watch and share this amazing video with your friends.
https://www.youtube.com/watch?v=G66zfS0Zz0Y