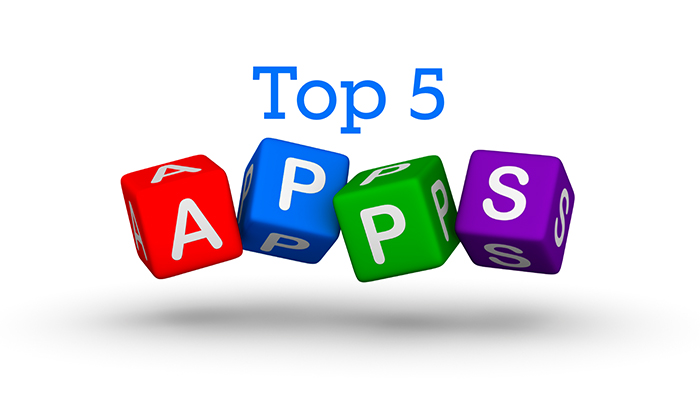 5 Popular Android apps you won't find in the Google Play store
If you are an android smartphone user, then you must be fully aware of the Google Play. Google Play is like the supermarket of android apps from where you can download and install android apps on your android devices. You can find all the apps you can possibly think of (as well as the ones you can't think about) here. Apart from that, there are several third-party app stores such as the f-droid and Slideme as well, which are the house to not so popular apps. But even after that, there are some apps which are disowned/rejected by all the app stores and thus roam in the open virtual world.
Since we cannot hold our anxiousness very well we went out to look for these abandoned apps and came across five apps that we are going to discuss today. In order to try those apps, you can download an apk. file, open it and then install it. but to make it work you must go to the settings on your device and then go to the security menu and turn on/enable "unknown sources".
TubeMate YouTube downloader- This app allows you to directly download YouTube videos on your smartphone. This app allows you to save your favorite videos on your devices' SD card or the internal storage so that you can watch them as per your own convenience. The app is very easy to use as it comes with an easy to use user interface. You need to use the inbuilt browser of the application to find a particular video and then click on the green arrow at the bottom of the screen to search for it. you can also select the video quality of the video you are going to download.You can Download Tubmate Apk Here.
WiFiKill

– The developer of this app describes the app well by saying that "With this app, you can disable internet connection for a device on the same network. So, if someone (anyone) is abusing the internet wasting precious bandwidth for a Justin Bieber video clips you could just kill their connection and stay happy with a full bandwidth just for yourself." There are certain features that we would like to share with you, and they are as follows- you can have a look at the websites visited by a "grabbed" device, the number of bytes transferred, see all the network names of devices present in the network.You can Download WifiKill Apk Here.
LMT Launcher

– LMT is a gesture and pi controls tool which can be very convenient for a lot of people. The user may connect basic as well as advanced commands to gestures supported by LMT. It can also activate system wide pie controls for navigation. If you think by reading all this that these gestures are very complicated but they are not that. Most of them work by just swiping in a particular direction or by drawing different shapes and patterns. The commands you get are pretty clear such as a previous app, next app, kill apps, open settings menu, take a screenshot and other things that you may or may not want to keep handy.You can Download LMT Launcher Apk Here.
Gomobile's apps for manga and anime fans

– Go mobile has a plenty of #Mania apps for those who are fans of manga, anime, comics and Japanese drama. But what do you do with these apps? These apps allow the user to read or watch their favourite content or they can also get in touch with other fellow fans as well. there is another game named Flapworld which is also a very nice game. The company claims that these apps do not contain any viruses or malware.You can Download Gomobile's apps for manga and anime fans Apk Here.
Showbox- This one is a free TV show and movie streaming app. The app supports chrome-cast and is compatible with blackberry, android, kindle, mac and windows. The only drawback and possibly the biggest one is that you don't get to watch all the TV shows or the ones which are prevalent in your country. But you can still watch a lot of movies with the help of this app.You can

Download Showbox Apk Here.