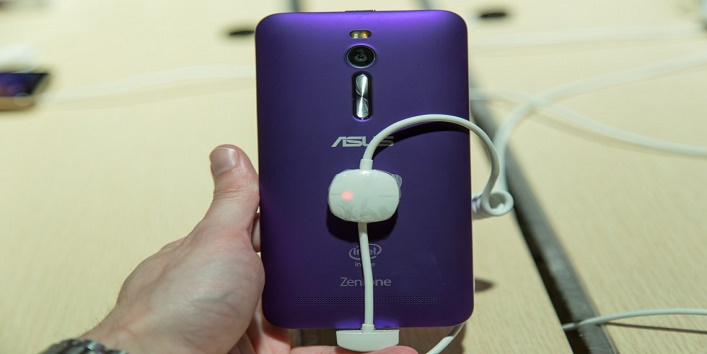 Nowadays, technological advancements and latest gadgets have made our lives much easier and convenient, we can perform multiple tasks within a few minutes or hours according to the type of work. Day by day, the technologies are getting more advanced. And people go crazy for these latest gadgets, while a few feel satisfied only after purchasing them.
These gadgets not only make our daily lives easier, but they also entertain us, and help us get the latest knowledge through various sources and provide other unlimited benefits to us.
Here's a list of Top 10 Latest gadgets which you must have, in order to stay updated and connected with the technological world.
1.Alcatel OneTouch Watch
Alcatel OneTouch Watch is equipped with latest technological features, it consists of a highly advanced sensor to detect heartbeat rate, 210 mAh battery and stainless-steel base.
Its touchscreen display measures 1.22-inch, and it is IP67 approved dust and water-resistant material that uses iOS android App. This swanky watch with a Proprietary Operating System costs US$180.
2.Lenovo LaVie Z550
Lenovo LaVie Z550 has been ranked as the World's Lightest laptop having dimensions of 13.3 inch. The weight of Lenovo LaVie Z550 is approximately 700g.
Its price starts from US$1,299 onwards. This classy laptop is equipped with technologically advanced 5th Generation Intel Core i5 processor, a strong magnesium-lithium base, 128GB SSD, 4GB RAM, with approximately 8-hour long battery life.
Due to the presence of a hinge, it can be opened up to an extent of 180 degrees.
3.Toshiba Portege Z20t
Toshiba Portege Z20t is a beautiful Windows 8.1 tablet with a touchscreen of 12.5 inches along with a keyboard dock.
It consists of 8GB RAM with 512GB SSD storage, supported with an Intel Core M Processor. Having an additional feature of a keyboard dock, its original battery life (9 hours) is extended up to 17 hours.
4.Asus Zenfone 2 & Zenfone Zoom
Attention Smartphone lovers! This amazing smartphone has been featured with recently updated latest technological functions and possesses a display of 5.5-inch with 1080p, 3,000mAh battery and a Quad Core Intel Atom Processor of 64-bit.
The main attraction of this latest gadget is its 13MP Rear camera with an internally-aided Optical Image stabilization.
5.Canon CS100 Media Station
Canon CS100 Media Station is equipped with Ethernet port, 1 TB hard drive, HDMI, SD and CF card slots, and gives excellent NFC and WiFi connectivity.
Its main feature is that by using it you can store or transfer images or videos directly from the camera, which could be connected to a projector or TV to easy view. You can then use a remote to access everything according to your convenience.
6.Sony ZX2
This amazing Walkman costs US$ 1,200. Don't get shocked! It's just because of the added feature of audiophile and high-quality musical system. It supports every kind of musical album format, with an audio-playback system of highest resolution plus HX digital amplifier.
Sony ZX2(Android 4.2) is equipped with 4-inch display with a resolution capacity of 854 x 480 pixels, 128GB internal storage which can be further extended by using a micro SD card, and a battery life of 60 hours.
This latest gadget also possesses other features which other similar products carry.
7.Lenovo Vibe Band VB10
This stylish band costs US$89.Its main specialities are that it can measure and quantify your calorie-intake, sleeping hours, distance travelled per day etc, and all of these information can be visualized just by checking display notifications from the personal smartphone.
Its battery life is 7 days, just because of an e-ink display.
Buy this latest gadget now, to maintain a regular check on your health.
8.Lamborghini Tonino 88 Tauri
Many expensive items have been used in making this stylish and luxurious phone.
It costs US $4,910.00 approx. Lamborghini Tonino 88 Tauri is made with 5-inch touchscreen (IPS LCD Capacitive) and 20MP auto-focus camera, its front camera has a resolution of 8MP.
9.Garmin VivoFit 2
This fitness wristband is available in leather and stainless-steel varieties, with prices starting from US$ 130 onwards. It is equipped with an OLED display and is also available in Silicone bands. This is an updated model of its predecessor model with 1-year long battery life.
10.Kodak IM5
Kodak IM5 has been made with the association of a British company named Bullitt. This smartphone gives a resolution of 720×1280 pixels with a display screen measuring 5-inches in dimensions.
It consists of 8GB Internal storage with microSD card aided expandable memory of 32GB, a 5MP front camera and the 13 MP Rear camera with additional LED flashlight. IM5 has 1.7GHz Octa-core processor with 1GB RAM. Presently, this smartphone is based on Android 4.4 KitKat, but the company will soon upgrade it to Android Lollipop 5.0. If you trust Kodak, you must purchase this product now.