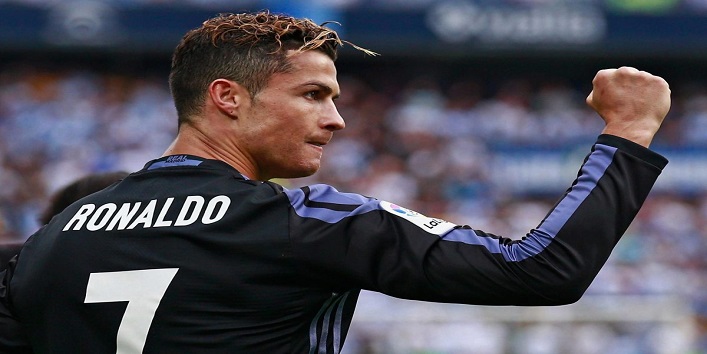 Facebook is perhaps one of the most popular things, which connect people across the world. It is an amazing platform, where you can stay in touch with your friends, you have probably lost contact with, over the years.
But it is not only a medium to stay active socially, but also a convenient way to keep a close eye on your favorite and popular celebs and other public figures. All you need to do is, like or subscribe their page and you will receive updates time to time.
Let's look at the popular celebs who have the most followers on Facebook:
1. Ronaldo (122 million likes)
Superstar star Cristiano Ronaldo is undoubtedly the most famous person on Facebook. Ronaldo is one of the biggest soccer players in the history of the game and plays for Real Madrid football club and the Portugal team.
2. Shakira (104 million likes)
The famous Colombian singer, as well as dancer, holds the second position in our list. Songs like "Hips Don't Lie" and "Waka Waka" made her a sensation across the world. Her page always has the personal updates.
3. Vin Diesel (101 million likes)
The action superstar has a massive following on Facebook. Further, he exactly knows how to take advantage of his massive followers. He uploads his personal videos and pictures time to time to surprise his followers.
4. Eminem (90 million likes)
It is true that he hasn't released music recently, but the best-selling Rap artist of the 2000s is still popular and exactly knows how to holds his place on social networking sites.
5. Lionel Messi (89 million likes)
The arch rival of Cristiano Ronaldo, Barcelona start Messi is also extremely popular worldwide. The Argentine is very active on social media and upload various pictures and video of himself with friends and family.
6. Rihanna (81 million likes)
Rihanna also has a massive number of followers because she shares her hot pictures of events, party, vacation, etc. very often. The viewers also love to watch the videos she uploads.
7. Justin Bieber (78 million likes)
The young and controversial music star is at number seven in this list. He may be good at creating controversies now and then, but he is better in handling the social media using his pictures and videos.
8. Will Smith (75 million likes)
The only other Hollywood actor in this list apart from Vin Diesel. The Grammy Award winner and father of two and has mastered the art of taking beautiful selfies.
9. Michael Jackson (75 million likes)
Despite leaving the world in 2009, the king of pop continues to inspire pop culture. Now, his Facebook page mostly has the throwback pictures and his iconic performances which we will never forget.
10. Taylor Swift (74 million likes)
The American singer and song writer recently took a break from social media but her fans remained in touch with her Facebook page. The occasional videos of Olivia Benson – her adorable cat, also helped her to get many likes.