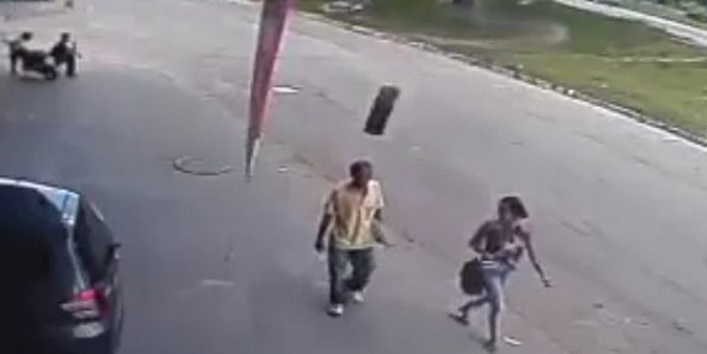 This guy Roberto Carlos Fernandes was casually enjoying a walk with his woman friend when a two-axle trailer lost the balance and one of the tires flew away struck the head of Roberto. And this bizarre accident damaged very badly.
This accident happened on February 17 in Minas Geris, Brazil.
Reports say he suffered the fractured skull and chest as well, but fortunately, he is now stable.
https://www.youtube.com/watch?v=t4_DjVwMDbY&oref=https%3A%2F%2Fwww.youtube.com%2Fwatch%3Fv%3Dt4_DjVwMDbY&has_verified=1