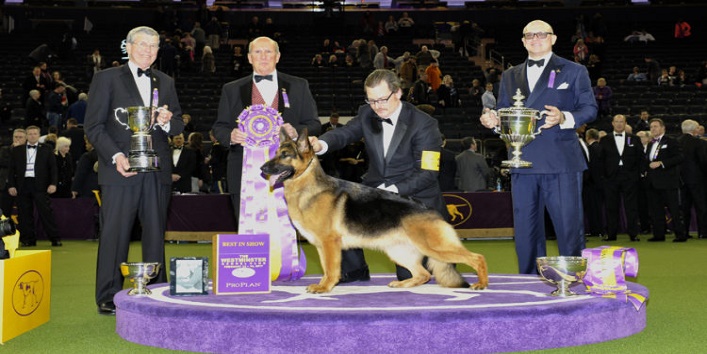 A German Shepherd wins this prize for the second time.
A German Shepherd named Rumor, considered the best at the 141st Westminster Kennel Club Dog Show on Tuesday. There were more than 2,800 other breeds of dogs who had participated in the show which was held in New York.
It is the second time when a German Shepherd has bagged this top award in this show, last time it happened in 1987.
Owner, handler and breeder of this dog named Rumor Kent Boyles says about his dog, "She's got a lot of beautiful details". He belongs to Edgerton, Wisconsin and said it all about the excellent features of Rumor that helped him win the prize.
Boyles, further said that he has been quite crazy about this particular breed of dogs and breeding it for last 35 years.
https://www.youtube.com/watch?v=0QdOJYuPjAc