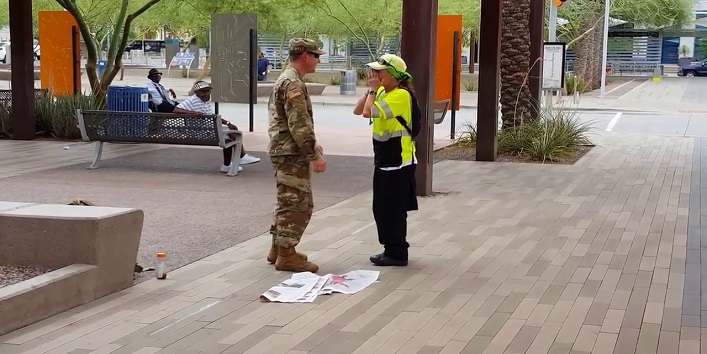 This beautiful video shows the strong bond of a mother and a son. There is only one person in this entire world, who will love you unconditionally and without any expectations – yes, your mother! The video shows the love of a mother after seeing her son who is in the military. The video also makes us think about the sacrifices of a person who is serving his nation.
The video is about an American soldier, who was sent home from his deployment location in June 2016, a month before the actual date. Larry – the solider decided not to tell her mother about his prepone return date and surprise her at work. His friend captured the heart melting moment on video and uploaded it on YouTube. The video, which is funny and emotional at the same time, earned 3,163,685 views.
Watch the heart melting video right here:
What was more appealing about the moment is that despite hiding his face behind a newspaper, the mother immediately recognized his son. At first, she walks past him but once she was at a position from where she can see right side of his face, she jumped like a little girl before running into his son's arms. The moment is just priceless!