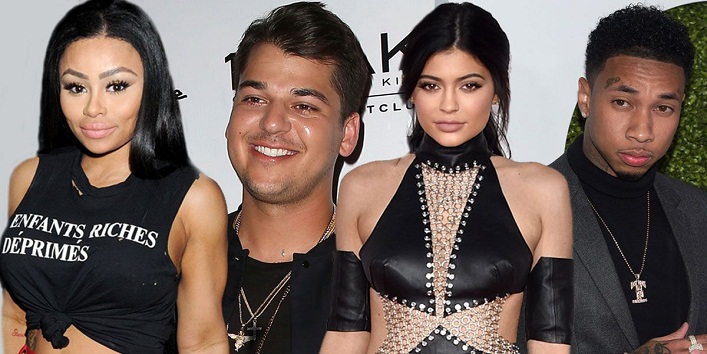 Kardashian's are reportedly putting pressure on Kylie Jenner to accept Blac Chyna and Rob Kardashian's relation, sources close to the reality television personality revealed.
They said that 18-year-old teenager is struggling with the idea of embracing the model who had previously a lot of bad blood with her and her sisters, but her family is still trying hard to convince her for accepting Rob and Chyna's relation.
"The pregnancy news has shocked her from inside. She is not able to make up her mind to embrace a girl who is the ex of her boyfriend and has also a kid with him," they said.
"But at this time, she has been pushed to swallow her pride and support her family, even if she didn't want to. She's doing it for the greater good of everyone involved," they added.
They said that Kylie has started feeling that Chyna is taking care of her brother very well and may be, this may melt her heart for the model and she may eventually decide for the truce.