Ensuring Easy Breathing When Urban Pollution is On the Rise
Many time, Sadhguru has been questioned that when it is so difficult to breathe in the cities with so much pollution or other chronic diseases that people have to face, how is it possible to practice spirituality? To this, Sadhguru replies that you must be at the place, where life is best for you. The city can do without you.
If the body is a problem, your entire attention or focus will be drawn towards it. For example, if you get an attack of asthma and you can't breathe, what you will want then? Obviously, you only wish would be to breathe; nothing else and no matter how! This is true of anything and everything. Whether it is disease or pain, if you do not take care of your body, it will demand all your attention. All you have will be ultimately required for its maintenance.
Keeping the body in good shape is not about beautifying or showcasing it in front of someone else. It is important, so that the body may not become a hindrance in your path. It should lead you to your destination instead of becoming an obstacle. If it blocks your path, it is not easy to overcome.
Sadhguru says that it does not mean that you can't be spiritual if you have asthma. But, it will definitely take a lot more from you. It is because the body is in trouble, so your mind will also be troubled. Thus, if you have asthma, it will cause you trouble today or tomorrow. It will become the nature of the body. Once you become aware of this, the need to surpass it becomes greater.
ADVERTISEMENT
City or Outside?
If you are having asthma, you want a fix or solution for it. Sadhguru adds that had been in the ashram, it would get fixed sooner – maybe in a span of several months. However, if you are in the city, most cities would give you asthma. And if you are already facing health problems, city is definitely not the right option for you.
Maybe it's time to relocate to the countryside. Now, what to do? You have a job here in the city. But, Sadhguru asks what do you do with that job if you have a problem breathing all day. He feels that maybe you won't be able to make as much money as in the city, but lesser money is any day better than having breathing problems.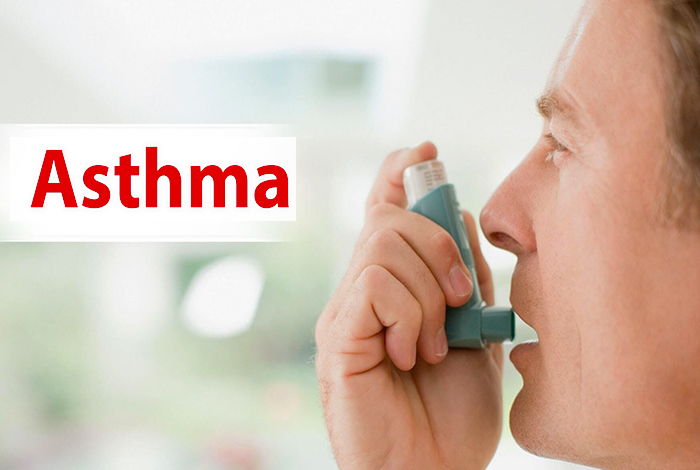 If you reside at a place, where you get fresh air, around 25-30% of the asthma will go away on its own. Once the outside trigger is removed, we will be more equipped to handle the problem from within. If you do not remove the problem and try finding solutions, it will only aggravate your situation. For example, if you perform pranayama in a highly polluted place, you are inviting more trouble for yourself.
If you relocate from your city, the city won't collapse. So, don't worry about the city says Sadhguru. It will take care of itself. But, that's not the problem. The problem is that you are partaking in a race and you want to win it. You can't give up on it. You dread if somebody else wins. But, the butter truth is that if you have asthma, somebody else will anyway win. At least you should be able to breathe properly, if nothing more. Pure exhalation and inhalation are the things that we all deserve. However, in major cities, we just can't have this pleasure. We can't breathe!
Thus, many people who want to live in the cities want so not because they are in love with each other, says Sadhguru. It is the race, the greed. There is work in the cities, industries are there and so, is the stock market. World can function without you. If you can't breathe in the city, move out from there. You may feel that Sadhguru is talking nonsense and he doesn't know what we are doing in the cities. In this regard, he says that people are doing everything else except living. That much he knows!
Sadhguru recalls of a time when he wanted to start the Isha Yoga Center in India, and they looked for the land in the southern parts of India. They zeroed down on Coimbatore. They looked everywhere in Coimbatore. They were shown all types of places, some even inside the Coimbatore city. It was easier to set up the center there and in fact, it would have become popular if it was in the city.
However, Sadhguru finalized the Velliangiri foothills and people said it was not the right decision. Nobody would come to that place. Sadhguru said that it's okay, but this is the place where he needs to build the center. People thought that Sadhguru had lost it and some even left. But, today they want to rejoin for obvious reasons.
You must live your life at a place, where it offers the best for you. You don't have to choose a place, where you will live better than somebody else or will make a little more money than someone else. If you like the mountains, it does not mean that you can take a coconut tree and plant it at the top of the mountain. The coconut tree must be at the foothills.
However, bamboo will flourish up there because life flourishes on the basis of the atmosphere. For human life to flourish, you need some oxygen and not carbon dioxide. If you can comprehend it, you will be able to fix your problem. If you can do away with the outside triggers, the inside ones will be taken care of with utmost ease.