Try These 5 Salad Dressings to Top Your Salad the Healthy Way
You may want to know about super-easy salad dressings that can suit any leafy combination. Whenever I tell people that I eat healthy food, the first question that comes up is whether I eat salads.
Let me tell you the truth. I love salads. In fact I'm a salad zealot. I've eaten them every day for so many years and I love to experiment with various combinations of toppings, dressings and greens.
Here, I'm going to focus on salad dressings as the appropriate dressing can increase the health quotient of your bowl and wrong one can give you extra calories, fat and sugar. Some of the best ways for dressing your salad are discussed further, including some lesser-known options that you may not have yet tried.
Extra Virgin Olive Oil Vinaigrette
Extra virgin olive oil (EVOO) is rich in antioxidants and makes a great food. It reduces inflammation in the body and brain, protects the function of brain and boosts memory.
ADVERTISEMENT
It helps regulate insulin and sugar levels, fights against cancer, type 2 diabetes, heart disease and stroke. Also EVOO satiates your hunger and gives you a feeling of fullness and at the same time, you don't feel sluggish.
Some research suggest that EVOO helps in weight loss too. An all-time favorite salad dressings is a combination of 1 tbsp of balsamic vinegar and EVOO clubbed with dried Italian herbs and a teaspoon of stone-ground mustard. You can even add lemon juice and minced garlic into the mix.
It may not be easy to find a bottled dressing with EVOO. The labels may claim that they are of high quality, but many of them may be mixed with low- quality oils. The high omega-6 fatty content of oils like soybean and corn are pro-inflammatory.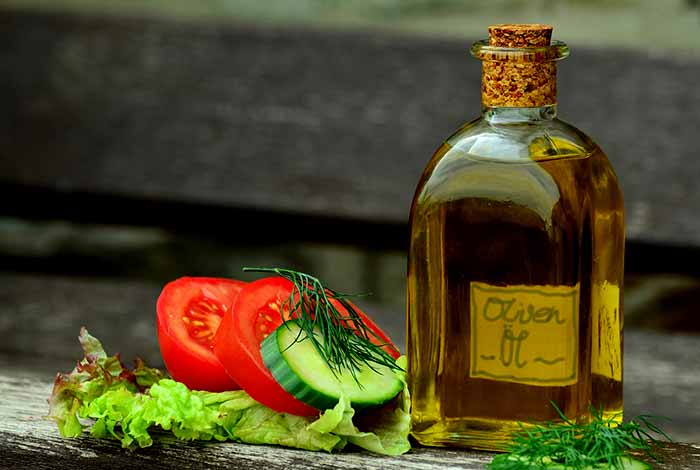 Tahini
If you have been to a restaurant somewhere in the Middle East, you may have seen tahini drizzled over falafel. Although it looks creamy, it is surprisingly free of dairy.
It is prepared from sesame seeds. Tahini is perfect for salad dressings, particularly when it is seasoned. Take two tablespoons of tahini and thin it with half to one tbsp of water. Then mix it with a tbsp of fresh lemon juice, minced garlic and cayenne pepper.
When you walk down the supermarket aisle, you may be able to find jarred tahini. Go for brands that use sesame seeds as the ingredient. Its two tablespoons contain 3 gm of fiber and 5 gm of protein. It does not have sodium and is high in copper, calcium, iron, zinc, magnesium and selenium.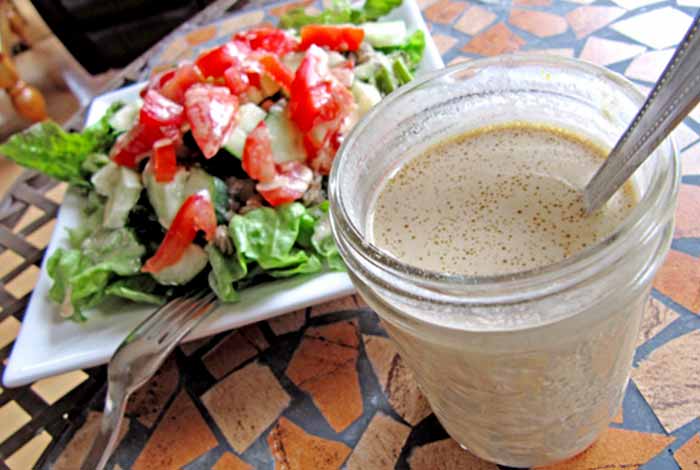 Guacamole
You should really try mixing guac in your salad if you haven't done it until now. You might already be knowing that avocado is a nutritional star with anti aging properties, antioxidants – which help fight diseases – and around 20 different minerals and vitamins. This is the reason why people, who regularly eat avocados have more fiber, potassium, magnesium, vitamin K and E.
Avocado makes you feel full. So, it basically reduces the desire to have food up to five hours after its consumption. It helps absorb antioxidants, reduces the levels of LDL or bad cholesterol and increases the levels of HDL or good cholesterol and helps regulate blood pressure. The weight of the people, who regularly eat avocados, also remains optimal and their waists are also smaller as against those, who consume similar number of calories from other sources.
If you can't make it on your own, buy a brand with simple and clean ingredients. Here is a recipe for you. In a food processor, combine half of an avocado with fresh lemon juice and apple cider vinegar, half teaspoon of garlic, fresh basil leaves, one-sixteenth part of teaspoon of salt and one-eighth of a teaspoon of black pepper.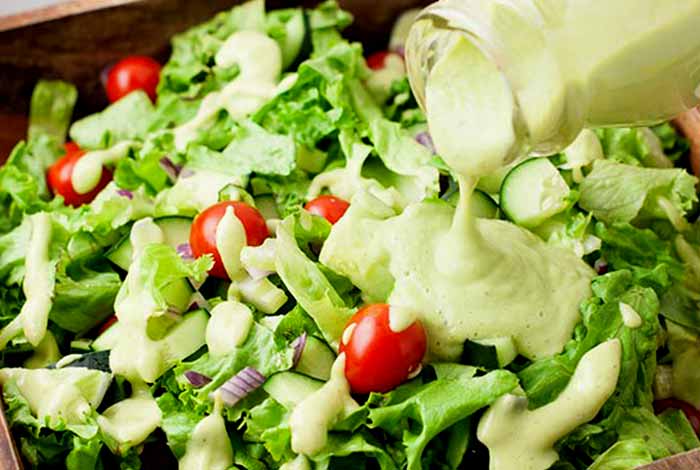 ADVERTISEMENT
Hummus
This is also a creamy option, which is again free of dairy. There is no hard-and-fast rule of making hummus. The standard recipe includes chickpeas, garlic, lemon, pepper, salt, EVOO or tahini.
Hummus covers the veggies and greens nicely and increases the health content of the salad. People, who regularly consume hummus, have higher values of fiber, magnesium, folate, iron, potassium along with vitamins C, E and A [1]
Also, if reports are to be believed, hummus eater have 53% less likelihood of being obese. Their BMIs and waist measurements are also lower [2].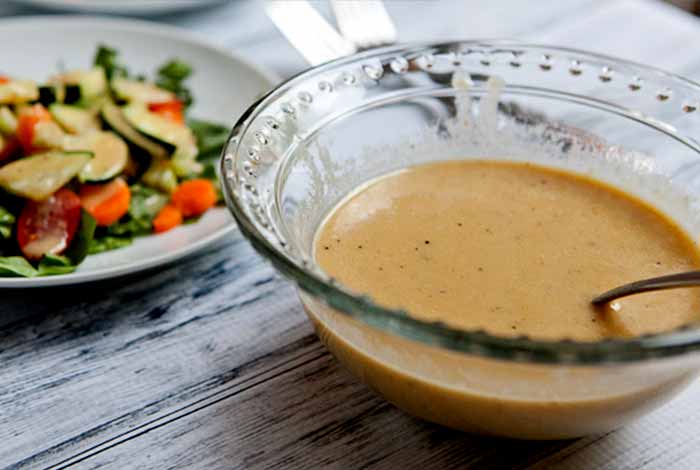 Pesto
It is not considered as salad dressings by many. But, it is simply great when made using EVOO and other healthful ingredients. What you need is to place veggies and greens in a container and add a drop of pesto and then, close it and shake it. Now, top the mixture with quinoa, fresh fruit and sweet potato.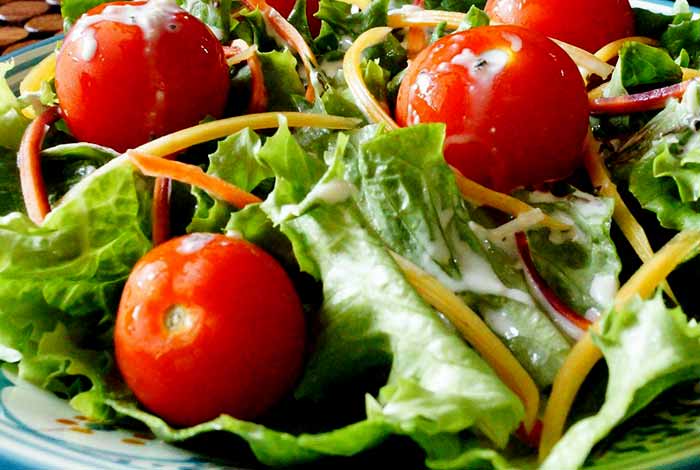 My personal preference is dairy-free pesto. You can have the one with sea salt, fresh basil and cashew nuts. This ensures that you will get extra benefits of EVOO and additional antioxidants from nuts and basil. A two-tablespoon serving gives 2 gm of fiber and protein, and meets 6% of the iron needs.