Reduce Your Chances of Heart Disease With Mediterranean Diet
From the keto diet adopted by even the globally-renowned celebs to the Whole 30 diet which has gathered a following and with all the nutritional knowledge available out there, you may get intimidated enough to stick to a bowl of kale and turn a blind eye and deaf ear to the dietary concepts altogether. Thanks to modern science , which has made dietary things less complicated, and evidently showed what Greek grandmothers is widely known for, i.e., Mediterranean diet is simply great!
As per a study, published in the New England Journal of Medicine, people, who follow a Mediterranean diet, reduce their risk of heart disease by 30%. This diet, which includes olive oil, vegetables, beans, whole grains and fish, has been placed at the top position in the U.S. News and World Reports' list of healthy diets for several years.
Surprisingly, it gave a tough competition to DASH diet to attain the top place in 2017. Well, all these would have definitely convinced you to add this diet to your health regimen. Share below are some Mediterranean Diet-based recipes that you that you must include in your weekly diet plan.
Sheet Pan Chicken Souvlaki along with Potatoes
Roast bell peppers and potatoes with chicken seasoned with herbs like oregano, paprika and dill.
ADVERTISEMENT
This recipe is not only convenient, but also pretty delicious. Roast the potatoes and chicken together, so that potatoes gets cooked in the delicious juices of the chicken. You can toss cheese, dried tomatoes and olives in the pan before serving.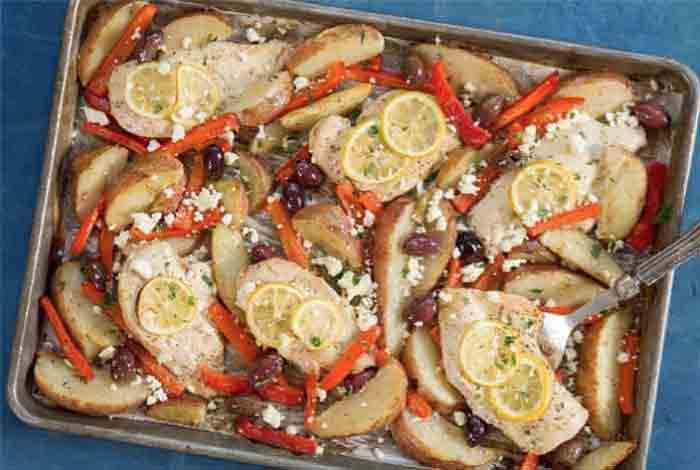 Tabbouleh Salad
This is made with vitamin-loaded bell peppers, citrus lemon and detoxifying parsley. It also has the healthful beta carotene. It is simple to make and can be easily tossed together after a long day at work.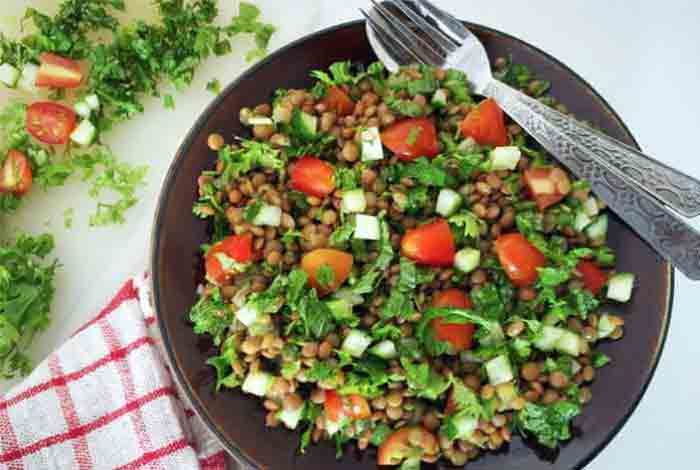 Mediterranean Roasted Red Pepper Pizza
In this pizza recipe, olive oil takes the place of tomato sauce. The important thing is to slice the bell peppers thin, so that they get roasted properly. We are sure that you are going to enjoy this pizza recipe.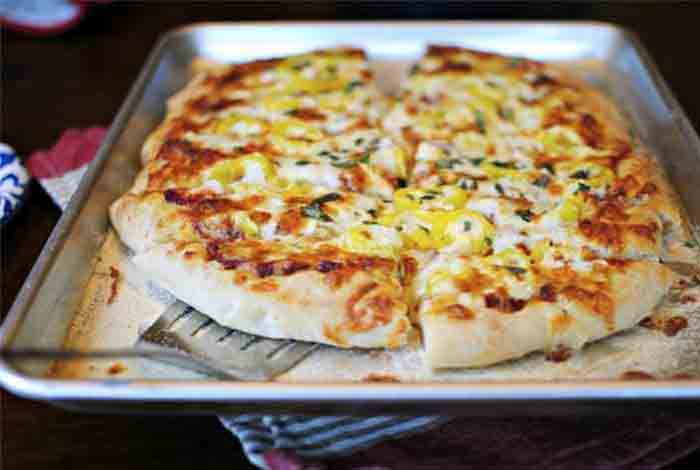 Classic Falafel
This is made from chickpeas, mixture of herbs and spices like cumin, cayenne pepper and onions. This recipe will totally sate your taste buds. Use dry chickpeas and pan-fry them in grapeseed oil. Creamy hummus or tahini can add more taste to it.
Salmon Souvlaki Bowel
This recipe is laden with omega-3 fatty acids, whole grains and vegetables like zucchini, tomatoes and red bell peppers. If you are unable to find farro, you can use brown rice or quinoa.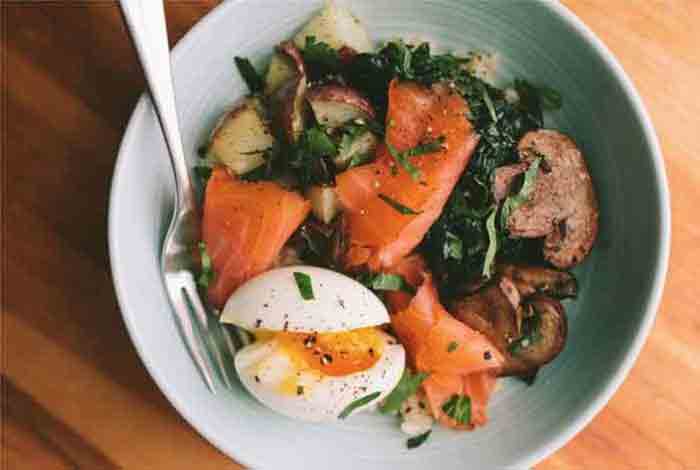 Watermelon and Feta Salad
Cucumber and juicy watermelon give Mediterranean taste to this simple salad. It does not take much time to prepare the salad and can be done in less than 10 minutes if you have the chopped watermelon and cucumbers beforehand. You can add a few drops of vinegar into it to balance out the sweetness.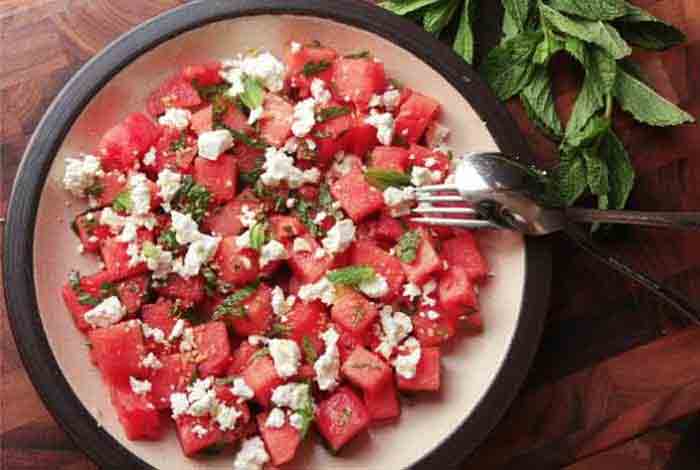 Harissa Chickpea Bowl with Lemon Tahini, Greens and Potatoes
Tahini full of nuts, chickpeas and potatoes make this a Mediterranean delight. Freshly prepared lemon juice is a great addition to the entire dish as it gives flavor to the tahini dressing.
ADVERTISEMENT