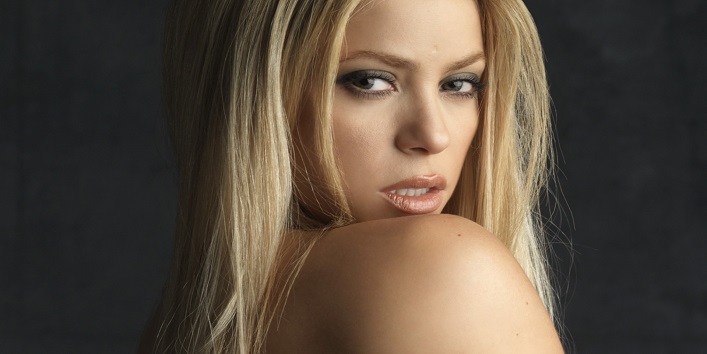 Do you love the songs of Shakira? Are you one of the die-hard fans? Of course, you are! We all love her because she is actually that good. She is a perfect blend of a striking beauty, stunning voice and a mindblowing dancer. She entered the English-language market with the fifth album of her career – Laundry Service, with 'Whenever Wherever' as its lead single. The song became one of the biggest hits of 2002. Since then, she hasn't looked back.
Let's look at some of the most popular songs of Shakira.
1. Waka Waka (This Time for Africa)
The song was released on 7th May in 2010 as the official song of the FIFA World Cup, which held in South Africa. The song was produced, written as well as composed by Shakira and John Hill. The lyrics of the track encourage a player to aim for their goals. This is one of the most famous songs of Shakira.
2. Can't Remember to Forget You
This was Shakira's fourth English and tenth overall studio album. The song also featured Barbadian singer Rihanna. The song was released on 13th January 2014 while the Spanish version of the song, named "Nunca Me Acuerdo de Olvidarte", was released on 24th January.
3. Hips Don't Lie
The song was released on 28th February 2006. It topped the music charts in countries like Australia, Germany, Italy, France, UK, Netherlands, etc. It sold over 16 million digital downloads to became one of the biggest songs of the 21st century.
4. Whenever Wherever
The song was released on 27th August 2001 and topped the music charts in 29 nations. It was a massive hit in her native Colombia as well as the majority of Latin America, Spain and other European countries. It is considered as one of Shakira's signature songs.
5. Waka Waka (Esto es Africa)
All the songs on this list are really good but this one is certainly of the best songs of Shakira. It is the same song which released as the official song of the 2010 FIFA World Cup. The only thing which was different was the language. This song has been sung in Spanish language.
6. Beautiful Liar
The song was released on 14th March, 2007. The song quickly became the number one single in various European countries like France, Germany, United Kingdom, Italy, New Zealand, Switzerland and many more.
7. Rabiosa
The song was released as the third single from the album 'Sale el Sol' on 8th April 2011. It got released in English and Spanish version. The English song, which features American rapper Pitbull, became very successful.