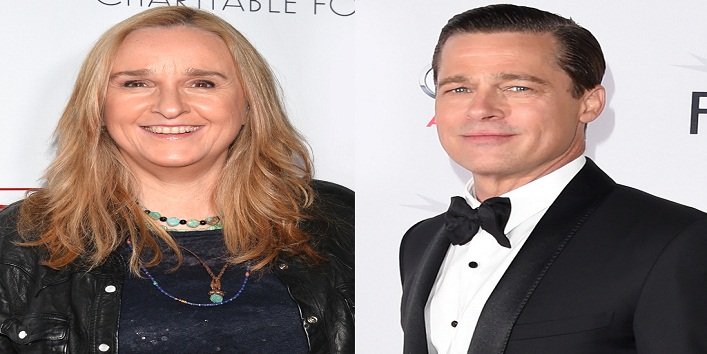 Way back in 90's when Etheridge and Brad Pitt were very good friends, the former was so much impressed by his personality that she even wanted him to donate his sperms to her. Then she was in relation with Julie Cypher.
She revealed this long pending secret of her during an Australian new show studio 10 on Friday. The Interviewer Angela Bishop asked her questions about her friendship with Pitt in 90's and it was there when she blew this secret.
"Because he was such a good friend of mine, and we did consider it," she said. "And yet, I looked and I saw how badly he wanted children, and I thought, 'I don't want to share this with someone who really, badly wants children, because my children don't need another parent. They have two," she added.
She said that then they chose Musician David Crosby for this job as he had already three children.
Pertinently back in 2000, there was a rumor in air that Etheredge's sperm donor was basically Pitt before they revealed the name of Crosby to Rolling Stone magazine.
Etheridge said that the rumor fueled because she had once cracked a joke during a live interview on CNN just before the Rolling Stone article appeared.
"I made a joke once at the, I think it was the VH1 Honors," Etheridge told King. "He gave me an award. … The press backstage, someone said, 'What's Brad Pitt to you?' I said, 'The father of my children.' "She was kidding, she added.
She said that sometimes her own children tease her by asking questions about possibility of Pitt as their father. My son said, 'I could have been amazingly handsome, but no!' Etheridge told Studio 10.
She was present at the time of Pitt's marriage with Jennifer Aniston but not at the time of his marriage with Jolie.