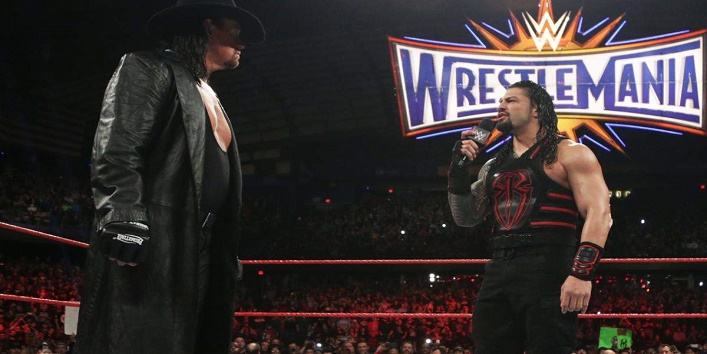 An era ends here!
It really sounds heartbreaking when our hero and one of all time greatest WWE wrestlers Undertaker announces his retirement at WrestleMania 33.
WWE WrestleMania had to end this way only. But this decision moved every fan of one of the most iconic WWE wrestlers of all time.
After adding many feathers in his glorious cap and suffering only the second WrestleMania loss in his too long career of over 10 years.
Roman Reigns defeated this iconic wrestler "The Dead Man" in the final encounter of the night. Although rumors had already started spreading around for a few months and finally it did happen.
You were a hero and will remain same forever 'Undertaker'!
Here we bring you a video of the final match's highlights.
https://www.youtube.com/watch?v=BgA4JnnQR3k