Eat Organic to Cut Cancer Risk, Says Study
A new study has indicated that you can cut the risk of cancer if you eat organic foods. The study published in "JAMA Internal Medicine" suggests that those who regularly eat organic foods have less likelihood of developing cancer. It has been also found that people eating organic food have less chance of developing postmenopausal breast cancer and non-Hodgkin lymphoma than those who do not or very rarely eat organic foods.
Julia Baudry, an epidemiologist from France, led the study. The team of researchers analyzed the diets of 68,946 French. Three fourths of the participants were middle aged women [1]. These recruits were segregated into four groups based on how often they ate 16 organic products, including fish and meat, vegetables and fruits, condiments and vegetable oils, ready-to- eat meals, dietary supplements.
Follow up time was different for every participant, but it continued for four and a half years and during this period, the volunteers of the study developed 1340 cancers in total. Highly prevalent one is breast cancer with 459 instances. It is followed by prostate cancer with 180 instances, skin cancer with 135 occurrences, colorectal cancer with 99 instances and non-Hodgkin lymphomas with 47 cases.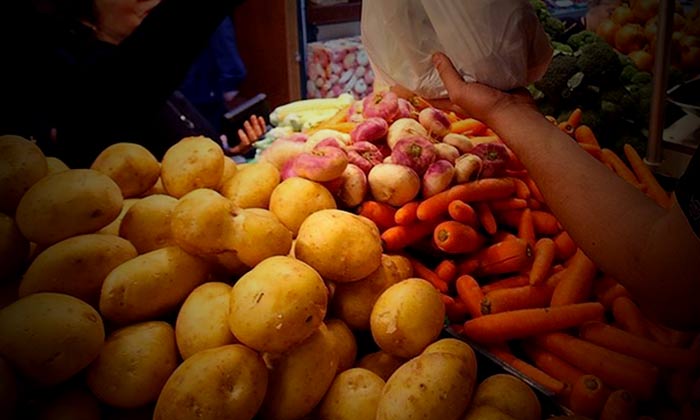 ADVERTISEMENT
Risk of cancer calculated by the authors
It has been observed by the researchers that there is a negative correlation between eating organic food and overall risk of cancer. So, those who consumed mostly organic foods had 25% less likelihood of developing cancer. Particularly, their likelihood of developing non-Hodgkin lymphoma was 73% less and that of development of post-menopausal breast cancer was 21% less as compared to those who did not consume sufficient quantities of organic food.
The authors also found that the recruits who consumed low to medium quality diets but stuck to organic food had a reduced risk of cancer. It is theorized by the authors that the negative correlation between consumption of organic foods and incidence of cancer can be attributed to the reduction in contamination that happens when everyday foods are replaced with organic foods.
It was concluded by Baudry and team that if consumption of organic foods helps prevent cancer, then it could be considered as a preventive strategy or measure against cancer.
Dr. Jorge E. Chavarro, associate professor, T.H. Chan School of Public Health, says that this study is unbelievably important. A commentary published with the study was also authored by him.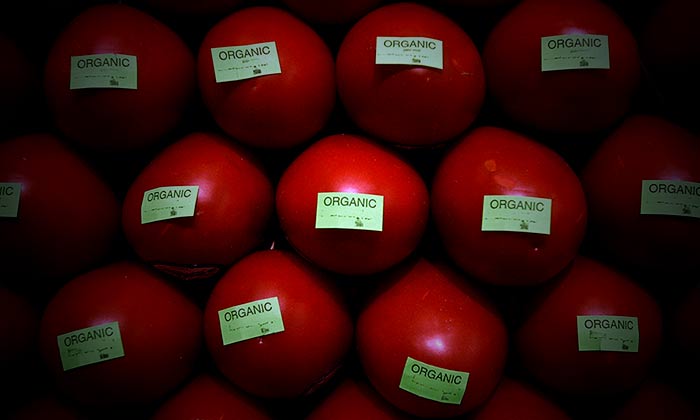 Chavarro said that people who do not work in the agricultural sector get exposed to pesticides through food.
The new findings are in line with the International Agency for Research in Center, which revealed that pesticides cause cancer in humans. It is also aligned with another study showing a negative correlation between non-Hodgkin lymphoma and eating organic food.
However, Chavarro cautioned that the researchers doing further studies should be careful of the limitations of the study.
Limitations of the study
Measuring and assessing the diet intake is tough and so is assessing consumption of organic foods. This is because eating organic foods or not is one decision which has social and economic determinants. Authors knew why people did not choose to eat organic, all nonconsumers of organic food are considered the same.
For example, people who can afford to eat organic but choose not to do so might have a poor attitude towards their health and this would influence the results.
Chavvaro also said that quantification of organic food consumption helps calculate what is required to be measured by the study authors- reducing exposure to pesticides through diet.
In one of his previous research, there has been depicted a relation between consumption of organic foods and level of pesticides in urine, so the assumption is correct. Authors just need some time to prove this. And some conventional foods are unhealthier than the others, so when you eat organic foods they protect you from the pesticides. However, this is not a very great study regarding evaluating and sorting such differences [2] .
ADVERTISEMENT
Chavarro and team commented that at this stage of research, the relationship between cancer risk and consumption of organic foods is still not very clear.
The key takeaway is that we should pay more attention to how much organic food we consume and then we should be conducting such studies more often.