A Comprehensive Overview of CBD and Cannabis Oil: Health Benefits, Side Effects and Legal Considerations
These days, it has become more acceptable to discuss cannabis (marijuana) but still there are many apprehensions and fears regarding its use as a medicinal plant.
Cannabis still happens to be an illegal product in so many countries and it is not easily obtainable. Studying it is also challenging. However, there is evidence that it has considerable benefits in patients with chronic pain and cancer as well.
In this post, we will try to highlight the difference between cannabis oil and CBD oil and what are its potential benefits as backed by science.
What Is Cannabis Oil?
It is an extract from cannabis or marijuana plant that has different cannabinoid compounds that get attached to the receptors in the body and brain. Cannabis is the oldest cultivated plants in the world which has been in use for the last 8,000 years. As of now, we know more than 100 of its active compounds but the most studied ones are:
ADVERTISEMENT
Cannabidiol (CBD): It is an active ingredient of CBD oil and has anti- tumor and anti inflammatory effect.
Delta-9 Tetrahydrocannabinol (THC): This is the substance in marijuana responsible for giving you a high .
When we use the term cannabis oil, it refers to the extract containing all components of marijuana including THC. So, cannabis oil is an extract from marijuana containing all ingredients like THC and CBD.
Difference Between CBD Oil and Cannabis Oil
Cannabis oil which is extracted from marijuana has THC in it whereas CBD oil does not have this mind altering substance. So CBD oil will not give you a high but does have some health benefits. CBD oil is believed to relieve chronic pain, decrease depression and anxiety, ease symptoms of cancer along with a host of other health benefits.
Since CBD does not have THC, it is legal in 50 states in the U.S, Europe (except Slovakia) and Canada.

Is Cannabis Oil Illegal?
Since cannabis oil contains THC, it can only be bought in a place where marjuana can be prescribed or is illegal. In the nine states of the U.S. (Alaska, Colorado, Massachusetts, Oregon, Washington, California, Maine, Nevada, Vermont, Washington DC) marijuana is legal for both medicinal and recreational purposes.
Around thirty states have legalized the use of medical marijuana for medicinal purposes. Apart from the nine mentioned above, these include:
Arizona, Connecticut, Florida, Illinois, Minnesota, Montana, New Mexico, New York, Ohio, Pennsylvania, West Virginia, Arkansas, Delaware, Hawaii, Maryland,, Michigan, New Jersey, New Hampshire, North Dakota, Oklahoma and Rhode Island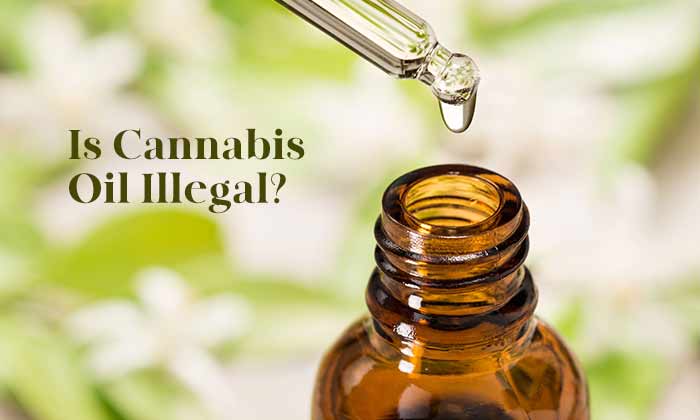 Uses of Cannabis Oil
Since it has been categorized as an illegal Schedule 1 drug, there has been limited research on cannabis. But there have been enough studies regarding its health benefits [1] with reference to nausea, pain and managing appetite. Cannabis oil has benefits similar to that of CBD oil. Just that the addition of THC might give some other benefits. THC helps relieve pain, is an anti- inflammatory compound and also anti emetic that is prevents vomiting. Some of the cannabis drugs that you can find on the market are:
Epidiolex: It is a concentrated form of CBD oil and is used in children with epilepsy as it has anti-seizure effects
Nabiximols (Sativex): It has CBD and THC in equal proportions. It helps manage pain in cancer patients and also relieves symptoms of Multiple Sclerosis (MS)
Dronabinol (Marinol)/Nabilone (Cesamet): These are synthetic forms of THC and used in counteracting nausea and vomiting that is induced due to chemotherapy and also increase the appetite in AIDS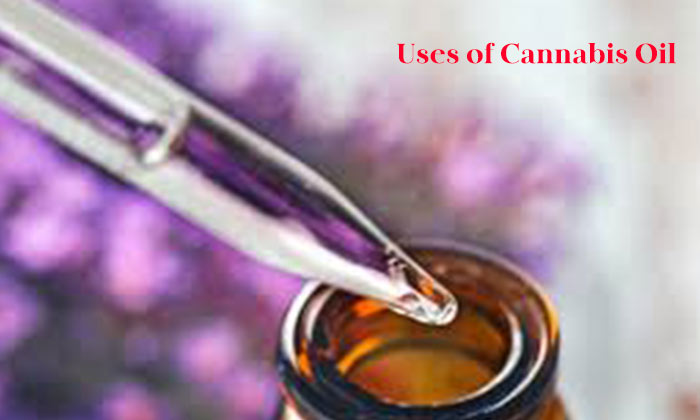 Use of Cannabis Oil in Cancer
Cannabinoids including CBD and THC have anti cancerous effects. It has been seen that cannabinoids have the potential to stop the growth of cancer cells and lead to the death of cancer cells through a process known as apoptosis.
THC is promising as far as cancer is concerned but some studies say that it also has the potential to suppress the immune system and boost the growth of tumor. So, more research needs to be done regarding what concentrations of cannabinoids help in treatment of cancer.
ADVERTISEMENT
Cannabis Oil in Pain Relief
It is an anti-inflammatory agent and help in pain relief [2] more than CBD oil. THC has 20 times the anti-inflammatory potency than aspirin and two times that of hydrocortisone. THC reduces pain in cancer patients and those with multiple sclerosis. In fact, cannabis treatment is even helpful in patients with fibromyalgia.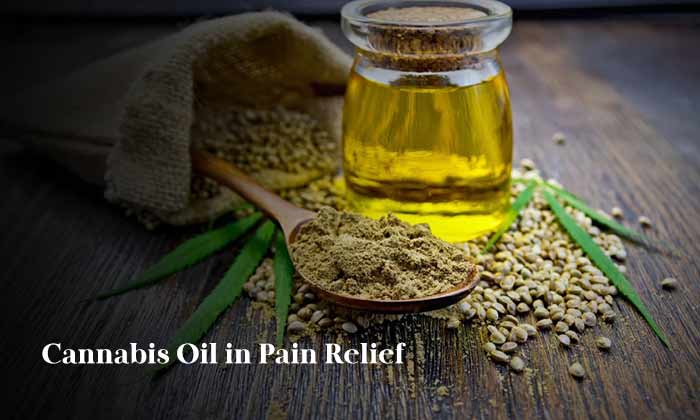 Side Effects of Cannabis Oil
It is not easy to obtain pure cannabis oils with specific concentrations. Some cannabis oil can contain THC up to 75%. Cannabis oil which has been produced commercially is a safe bet since it would have controlled concentrations of THC and CBD. THC can cause some side effects including:
Giving you a feeling of "high"
Causing fatigue and tiredness
Decreasing memory and slowing down the cognitive abilities including learning
Increasing heart rate
Increasing appetite
Also CBD controls the psychoactive effect of THC, so both must be present in balanced concentrations [4].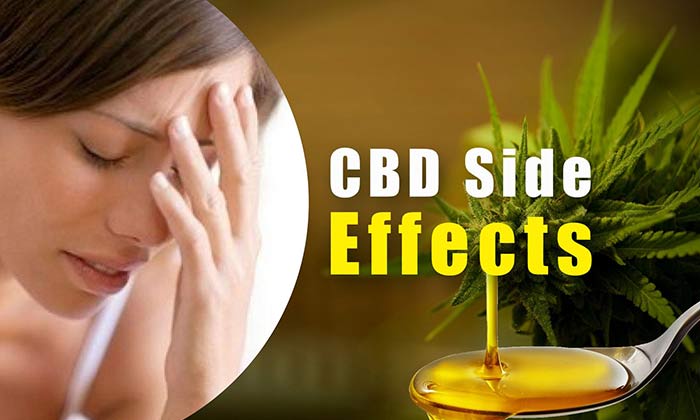 Making Cannabis Oil
Cannabis oil is legal only in some areas, but it is being used by a lot of people who are handcrafting their own. If you can obtain cannabis legally, you can make cannabis oil controlling the type and amount of cannabis used.
Rick Simpson (cannabis expert from Canada) has made his own version of cannabis oil that is now called as Rick Simpson Oil (RSO). He used this cannabis oil for treating skin cancer.
Cannabis Coconut Oil
You can consume cannabis oil with cannabis coconut oil. Saturated fats in coconut oil preserve the cannabinoids making it more effective. This type of oil can be applied topically, consumed as is or used as a cooking oil like normal coconut oil. Even capsules can be filled with this oil.
Should You Try Cannabis Oil?
Cannabis oil is really effective. Although the addition of THC gives you a high, but it has anti-inflammatory, pain relieving and anti cancerous effects. Since cannabis oil is made from the complete marijuana plant, there may be other coexisting benefits. But since it is illegal, research is also limited. This is however changing with time.
Prior studies have suggested that it helps patients with cancer, pain, MS, fibromyalgia, AIDS. Currently it is difficult to obtain cannabis oil and is legalized for medical purposes only in 30 U.S. states. Further there are no regulations on the concentrations. If you want something which doesn't give you a high, you must go for CBD oil.