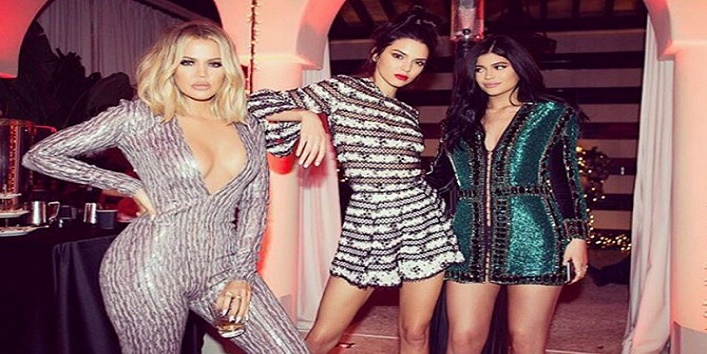 Days after Kylie Jenner's sisters texted her ex- boyfriend Tyga to stay away from the former, on Christmas day Kylie's serious side eye has raised several suspicions.
Christmas is a time for family and togetherness then what can be the reason behind Kylie's expressions- several speculations are going around.
Sources said that Kendall Jenner is not happy with Kylie's relation with Tyga and that might be one of the reasons behind this serious side eye expressions.
According to sources, the diamond ring may have sparked the rivalry between Kylie and Kendall. It is believed later does not want former to hook up with Pop singer Tyga who has probably gifted this diamond ring to Kylie.
I
mage Source:http://cos.h-cdn.co/
"On seeing a big fat ring on Kylie's finger might have sparked some harsh words between the sisters, they said.
Few days back there were speculations that Kylie and Tyga were planning to get engaged. But the actress had denied the rumor and without revealing the name said she got an "extra special gift from a special someone.

Image Source:http://i4.mirror.co.uk/
On Monday Khloe Kardashian posted a picture of her and Sisters Kendall and Kylie Jenner at their mom's annual Christmas party and it seems to perfectly encapsulate their relationship. The photo shows Khloe and Kendall in their fiercest poses, while Kylie glares at Kendall with the icy stare and smirk imaginable. Ouch! At least she's got her arm resting on her sister's back!
She wrote on Instagram "Kendall and I are serrrrving and of course we have the side eye queen ? #CTC4Life"
Whatever may be the truth, but we can say that Kylie Jenner has really mastered the art of side-eye in just a couple short months and the rest of the Kardashian-Jenner clan should be terrified of her abilities.