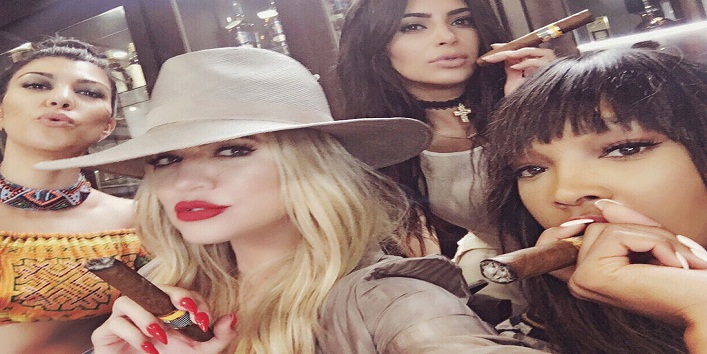 Kardashian Family has spent several vacations together in Thailand, Greece, Bora Bora and Armenia like countries. This year they have chosen Cuba as their vacation destiny, and it seems the weather here has started suiting them.
Kourtney and Kim have brought their children along with them. From the first official photos of their trip, we got to know that Khloe Kardashian and Malika Haqq are also with Kim and Kourtney.
On Wednesday afternoon, we saw Khloe sharing a picture on her twitter account with the caption "Pablo was here!"
The family then reached McDonalds where they seem to enjoy different types of foods.
In one more official picture of their vacation, we can see the family enjoying a meal at the San Cristobal Paladar restaurant in Havana.
"See the world… Cuba. #blessed," Malika shared on Twitter in between sightseeing.
Havana is a location which has attracted people like Barack Hussain Obama, Singer Beyoncé and her husband Jay Z.