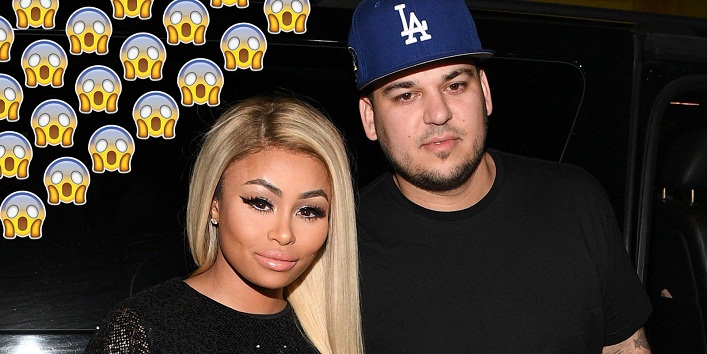 Model Blac Chyna announced via her Instagram account on Friday that she is expecting her second child and the first with her beau Rob Kardashian. The news has come just a few weeks after the couple announced their engagement Via Instagram.
Later on, Rob shared an emoji of her girlfriend on Instagram which garnered thousands of likes in no time. We can see in this emoji that Chyna is rubbing her massive baby bump.
https://www.instagram.com/p/BFE1MJdJWfF/?taken-by=robkardashian
At the time of the news of their engagement, they had preferred to remain mum. Now it will be interesting to see how they will react this time. On the other hand, Blac Chyna's mother Tokyo Toni aka Shalana Hunter had praised the couple claiming they are her two favorite people in the world.
"They both have shown strength diversity and triumph. These kids are fabulous and both are great role models to young, old or children." Tokyo said. "I have so much respect for this couple and all attached," she added.
The favorite pal of Chyna, Amber Rose is the first person to congratulate the couple. She said "Congratulations to my family. Please don't let nothing or no one tear you guys apart! I never seen my sis so happy and I couldn't be happier for her! Sometimes we find love in the strangest places."
"God bless you 2! Now let's get this wedding together so y'all can start making some babies #truelove #putaringonitsoyouknowitsreal," Amber added.
The youngest brother of Kim, Kourtney and Khloe Kardashian and the half-brother of Kylie and Kendal Jenner started dating Model Blac Chyna in January 2016.
His sisters are not happy with this relation because previously they had a lot of bad blood with Chyna and her mother Hunter.
It is obvious Chyna is the ex-girlfriend of rapper Tyga who is currently dating Kylie Jenner.
Just two days back at the premiere of their reality show, "Keeping Up With The Kardashians" the Kim and the rest of her sisters had confronted their mother badly. They blamed Kris for babying Rob.
This gives an indication that they have not accepted Blac and Rob's relations yet and there is some more drama left in the story.