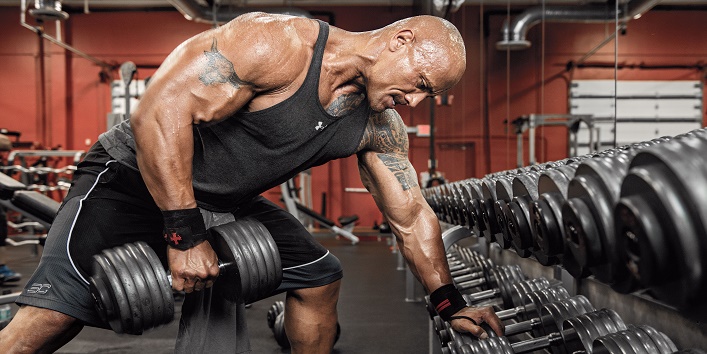 Seriously, he is in the beast mode!
Can you just believe how much The Rock is sweating in his rigorous workout session? He himself, Dwayne Johnson aka The Rock recently shared a video of his workout session and it's really worth watching for.
See for yourself how this wrestler-turned-actor makes us feel the passion of working out and how he is lifting the dumbbells and sweating like hell.
"Blood, sweat, and respect," Johnson says at the start of the edited clip. "The first two you give. The last one you earn."
Well, you've just won our hearts!