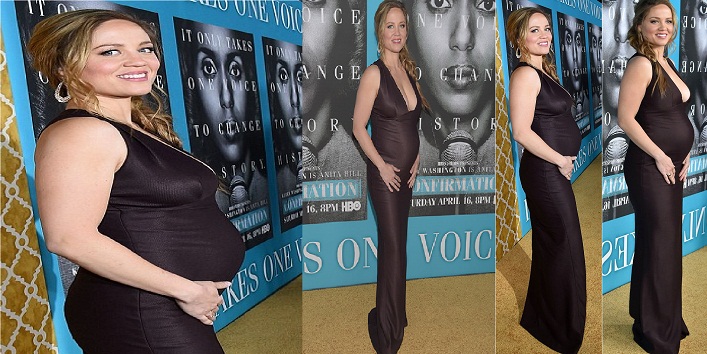 We extend our heartiest congratulations to you for expecting first child. You are pretty enough and we hope your daughter will also be born pretty like you.
She shared a snap of her pup on social media on Thursday with caption "This boy is getting a little sister. A human sister. She'll make her first appearance tomorrow at #Confirmation," Christensen tweeted, and she kept to her promise."
From this caption, we were able to understand the matter to some extent. In the evening, she arrived at the Confirmation premiere in Hollywood tonight. She was dressed in a form-fitting gown which perfectly revealed her baby bump.
Thus, in the same evening, we got three things to know one she is expecting, second her baby bump and third the most important one that she is rearing a female fetus in her womb.
Erika married to cyclist Cole Maness in September 2015 and the news came in the seventh month of their marriage.
Erika appeared in all of the six seasons of the hit NBC drama series. Her name in the series was Julia Braverman-Graham.