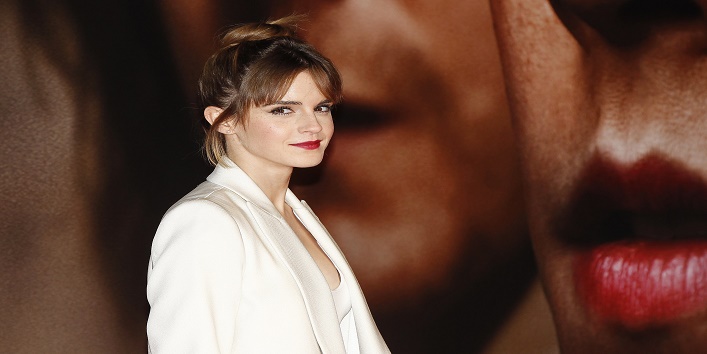 For all those females who find themselves weak in bed or their partner is a slacker, a very popular British actress, model cum activist Emma Watson is helping you here in some way.
Watson, who is famous for playing school girl, Hermione in the Harry Potter series is asking you to subscribe website called OMGYes. This website, the actress who has already subscribed to it, claims it helps ladies in increasing their pleasure in bed through techniques derived from scientific researches.
The actress made this revelation in a sit down chat with feminist icon Gloria Steinem on Friday and the news originally appeared in New York Daily News. "A friend told me about this website called OMGYes, which is dedicated to female sexuality. I wish it had been around longer. Definitely check it out," she said.
This website is a bit expensive as it needs £40 for subscription but for Watson, it was just some good investment. 'It's an expensive subscription but it's worth it,' Watson said.
The information on this site is mostly in the form of documentary interviews which tell its subscribers about the actual techniques for pleasure in the bed.
Despite being claimed a website dedicated to female sexuality, a considerable number of males have also subscribed to watch its content, a spokesperson of the company told a newspaper.
'We got $4.6 million in funding and are doing that research. Instead of just making academic journal articles, we're making the findings, practical, real, and experiential in the form of documentary interviews – both explicit and non-explicit – with real-life women, not actresses,' New York Daily News quoted a spokesperson of the company.
The most amazing thing is, this about website is claimed that there is a touch simulation feature which helps subscribers to practice what they learn about the real movable photo.