Chemical Structure and Composition:
Molecular formula

C4H6O6

Molar mass

ADVERTISEMENT

150.086 g/mol

Chemical name

2,3Dihydroxybutanedioic acid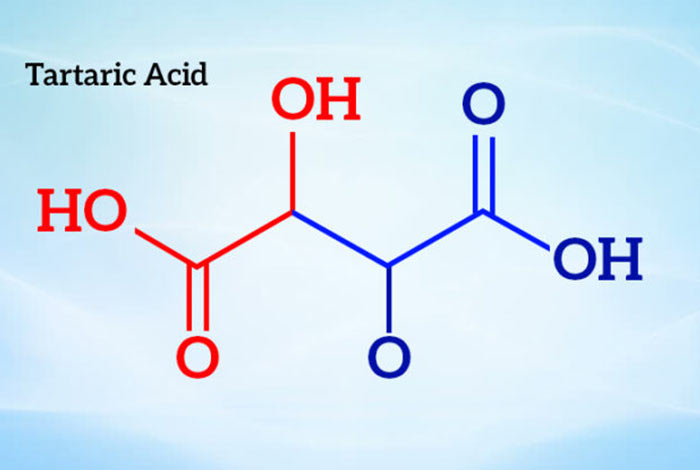 Types of Tartaric Acid:
Tartaric acid exists in three stereoisomeric forms:
Levorotatory tartaric acid (L-tartaric acid) is a chiral (non-super imposable mirror images) of tartaric acid which is mainly used in the production of pharmaceutical products.
Dextrorotatory tartaric acid (D-tartaric acid) is found in fruits like cranberries and grapes which is widely used as an agent for acidizing process in beverages.
Racemic tartaric acid is the optically inactive form of tartaric acid and is a mixture of 50-50 portion of D and L-tartaric acid.
Meso tartaric acid is formed in the thermal isomerization of d-tartaric and l-tartaric acid. It is used to make baking powder and cream of tartar.