Hand Wrinkles – How to Remove Them!
A wrinkle is defined as a fold or crease formed in the skin on the face or hands. A structural protein, called collagen is found in your skin, which is responsible for maintaining the firmness and youthful look of the skin. As we age, collagen starts to break, which results in wrinkles on your skin and hands.
Hand wrinkles are more often caused due to aging but can take place at any stage of life. Various factors like long-term exposure to the sun (UV rays), excessive washing, persistent use of detergents or cleansing agents, environmental pollutants, poor diet, genetics, certain medications, lifestyle and hormonal imbalance can lead to the formation of hand wrinkles as early signs of aging.
The medications that are known to cause premature wrinkles include corticosteroids – topical as well as oral, blood thinners, aspirin and Nonsteroidal anti-inflammatory drug (NSAIDs). Premature aging can also be caused by poor lifestyle like smoking, alcohol consumption, lack of exercise and diet lacking essential nutrients.
Hand wrinkles can be treated by cosmetic treatments, creams, lotions, sunscreens, dietary changes as well as home remedies. A 2007 study, published in the Journal of Drug in Dermatology, reported improvement in the hand wrinkles in 83% of the women, aged 35 to 65, who used growth factor-containing creams for just 2 months.
ADVERTISEMENT
How to Remove Hand Wrinkles!
Hand wrinkles can be removed by various methods:
1. Wrinkle removal techniques
2. Cosmetics
3. Home remedies
4. Diet
5. Nutritional supplements
1. Wrinkle Removal Techniques:
Various cosmetic techniques used to treat hand wrinkles are discussed below:
Microdermabrasion Method: This is used for dry or damaged skin due to sun exposure. Microdermabrasion is a technique, which removes layers of the dead cells from skin. This is specifically used for facial dead skin removal, but it also works on hands and fingers. Use it once a month to see the results.
Deep Moisturizing Method: Special moisturizing gloves are available in the market that moisturizes hands overnight. Just put on the gloves and go to sleep.
Microneedling: By this method skin's grace and elasticity can be restored. In this procedure, dermatologists use derma rollers, which has in-fitted small needles. This hand-held roller is rolled on hand for skin rejuvenating using topical anesthetics.
Injectable Skin and Dermal Fillers: For plump and elegant looking hands, multiple dermal fillers are available in the market. Some fillers can last for more than 2 years, while a few lasts for up to 2 months. A 1.3 ml injection of calcium hydroxylapatite (CaHA) is injected into the dorsal side of bilateral hands that helps restore the smoothness and firmness of the skin.
Laser Skin Resurfacing: Laser resurfacing is used to remove wrinkles, uneven pigmentation and to change the texture of the skin on hands. In this technique, the outer layer of the skin is removed, up to a predetermined depth. This technique stimulates the production of new collagen on the skin.
Intense Pulsed Light: It is also known as IPL photofacial technique, which is specifically used for face wrinkles, but is also effective in removing hand wrinkles. In this method, light of a specific wavelength penetrates the skin and targets the deeper layers of the skin. The heat generated by the light heals the damaged skin. This technique enhances the growth of the collagen.
Photodynamic Therapy: Photodynamic therapy is somewhat similar to the intense pulse light technique. In this, more intensified wavelength of light penetrates skin, which is covered with a photosensitive product.
Mesotherapy: This is a lengthy procedure, which takes 6-12 months to bring out the desired outcome. The total duration of mesotherapy is divided into multiple sessions. Each session is of around 30 minutes and a total of 3 sessions required after every 6 weeks for effective results.
In this therapy, a combination of hyaluronic acid and succinate, antioxidants from plant extracts and vitamins are injected through micro-injection into the skin. This leads to the activation of fibroblasts (collagen-producing cells). This therapy also maintains skin hydration.13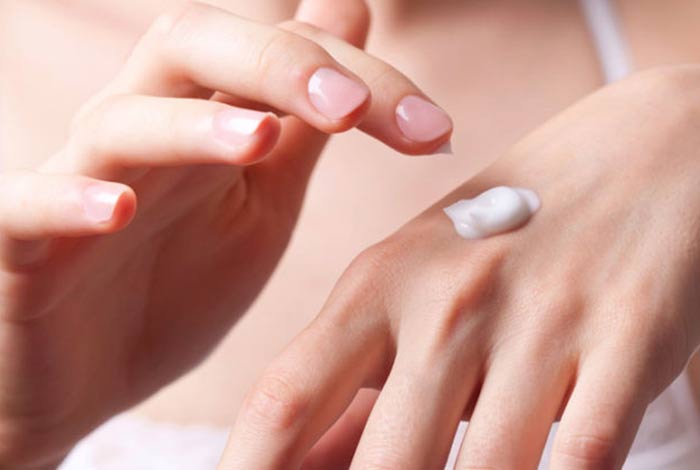 2. Cosmetics:
This includes use of creams, lotions and sunscreens. The damage to hand skin by UV rays can be treated with sunscreens. One can also go for various creams and lotions to prevent hand wrinkles.
Hand Creams: There are creams containing growth factors like stabilized complex of epidermal growth factors, platelet derived growth factors, transforming growth factors and fibroblast growth factors. Hand creams are used to moisturize and exfoliate the sin on hands. This contains glycerin and alpha-hydroxy acids. Creams containing vitamin E and A are specifically used to heal damaged skin through frequent washing hands. Other ingredients of cream are macadamia, nut oil and glycerin to maintain the hand moisture.
Sunscreens: Expanded as sun protection factor, SPF is a unit that signifies the degree of protection it offers against harmful UV rays from the sun. It is measured in numbers that can be easily seen on many sunscreen products. The greater the number, more you are protected. SPF ranging below 15 are considered as low-protective sunscreens and SPF with number 50 or above is highly protective. It helps prevent wrinkle formation.
Lotions: Hand lotions contain milk proteins and retinal palmitate. Lotion also have specific SPF numbers and help act as antiwrinkle agents.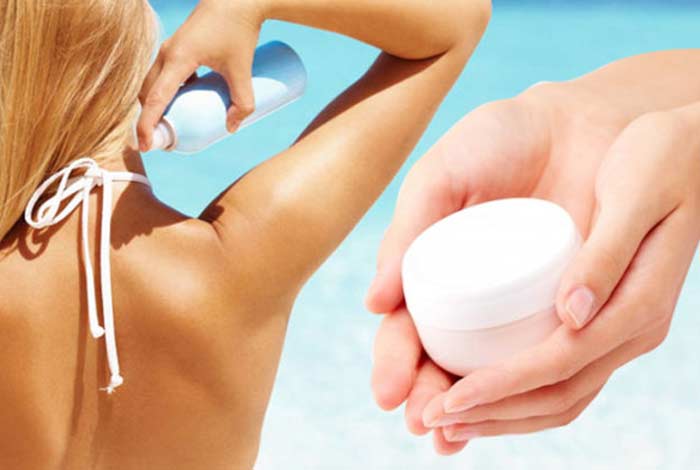 3. Home Remedies:
Home remedies can help prevent the skin on face and hands from aging. There are various scrubs and packs made up of antioxidant- and vitamin-rich fruits, vegetables and oils.
Lemon and Sugar Scrub: Scrubbing is done for deeper cleansing and exfoliation. The most common scrub is made from sugar and lemon. A half lemon juice is mixed with half tablespoon of sugar. Massage this mixture on the hands in a circular motion for around 15 minutes. Thereafter, clean the mixture with water and soak hands in milk for 20 minutes to prevent wrinkles.
Banana Pulp: Apply a crushed banana on the skin and then, wait until it dries. Once dried, wash the hands with lukewarm water. Apply this twice a week for better results.
Oatmeal Pack: Add 1 tablespoon of honey and olive oil, and 1 egg yolk to oatmeal. Blend everything to create a fine mixture and apply in circular motions on the hand skin. Allow the mixture to dry and wash your hand with light-warm water.
Aloe Vera Gel: Aloe vera gel can be extracted from aloe vera leaves. Apply the gel directly on the skin and leave it overnight.
Olive Oil: This oil is generally used for cooking. Massage olive oil regularly on your skin and leave it overnight.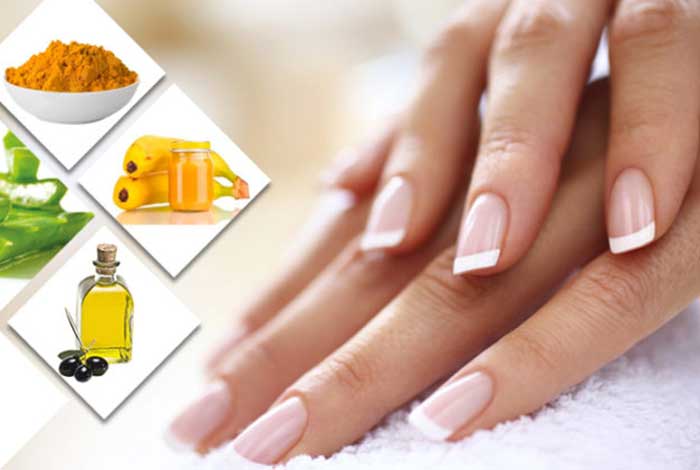 4. Diet:
Diet can help maintain skin moisture and delay aging. A skin-friendly diet should be loaded with vegetables, fruits, oils and must include green tea, which makes skin look younger.
Fruits: Fruits contain antioxidants that delay skin aging as well as prevent and heal wrinkles. Banana, apple, papaya, avocado, watermelon pomegranate, kiwi, mangosteen and grapes are well-known antiaging fruits.
Vegetables: Vegetable are rich in antioxidants, vitamin K, vitamin C, B, and A, salts and carotene that help prevent aging. Spinach, soybean, red peppers, kale, cucumber, cauliflower, brussels sprout, broccoli, tomatoes, carrots and beans, among other are some vegetables that help fights off skin aging and wrinkles.
Oils: Coconut oil, avocado oil, sweet almond oil, argon oil, sandal wood oil, rosemary oil and lemon oil are widely known oil that maintain skin health and texture. Regular use of these oils nourishes and hydrates the skin and provides moisture while maintaining its elasticity.
Green Tea: Green tea contains antioxidants and vitamins that help reduce the breakdown of collagen in the skin. Daily consumption of green tea delays skin aging and prevents early aging.
Other Foods: Consumption of meat, fish, eggs, whole grains and brown rice are also beneficial for the skin.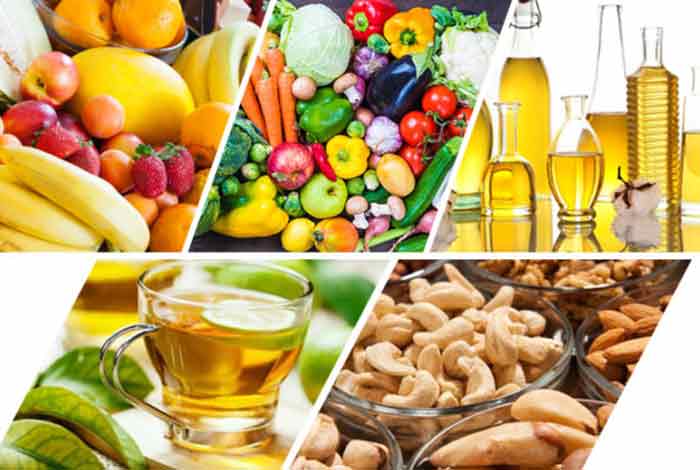 5. Nutritional Supplements:
There are a few nutritional supplements that can be included on one's daily routine to help prevent antiaging and wrinkle formation. These are:
ADVERTISEMENT
Oral and Topical Vitamin C: Vitamin C have antioxidant properties. The natural sources of vitamin C are lemon, orange, papaya, green leafy vegetables, broccoli and strawberries. One can also go for topical vitamin C supplements.
Gamma-Linolenic Acid (GLA): GLA is an essential fatty acid found in several vegetable oils. It is necessary for skin growth and health maintenance. GLA is included as an active ingredient in many topical formulations.
Collagen Peptides: By preserving collagen production in the skin, wrinkles can be delayed or permanently removed. In a study, oral supplementation of collagen hydrolysate containing specific collagen peptides indicated positive response in maintaining skin moisture. However, more studies are required to be done to confirm the effectiveness of collagen peptides in hand wrinkle treatment.[Source]
Omega-6 and Omega-3 Fatty Acid: Omega-6 and omega-3 fatty acids indirectly helps prevent hand wrinkles. These fatty acids are used to treat various skin-related conditions like atopic dermatitis, melanoma and psoriasis.
Topical Retinoids: Retinoids are derivatives of vitamin A. These reduce as well as prevent the visible signs of aging. Topical retinoids should be used over prescription only as its long-term use may cause skin dryness and itchiness.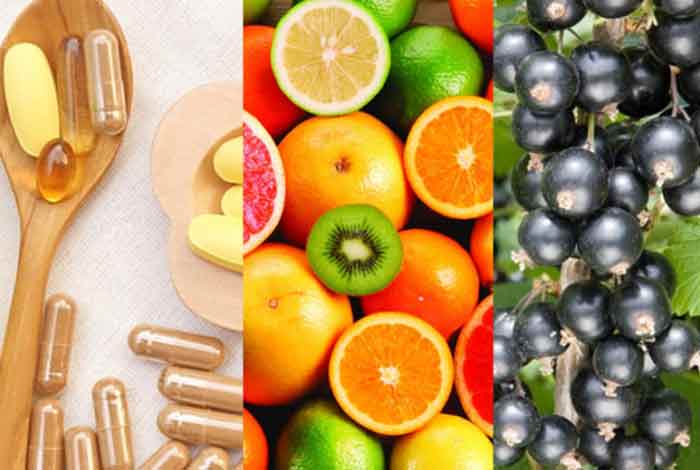 How to Prevent Wrinkles
Avoid long-term exposure to the sun.
Moisturize hands after wash.
While using harsh chemicals and cleaning detergents use gloves.
Sleep for 7-8 hours daily.
Maintain the body hydrated all the time; drink at least 10 glasses of water per day.