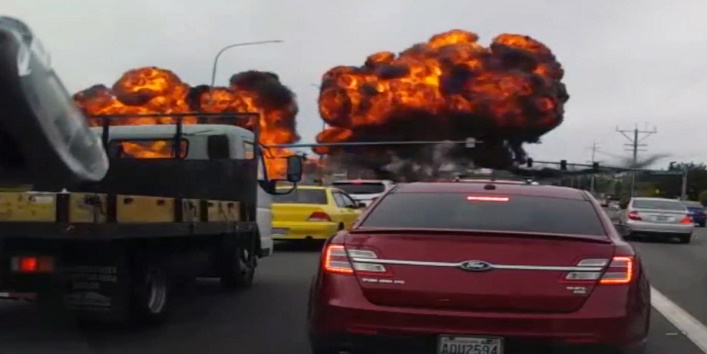 It was a busy street in Washington and people got literally shocked to witness an unexpected accident. A small plane tries to make an emergency landing on a busy road and suddenly it crashes and massive fireballs starts erupting. This deadly accident narrowly misses the moving traffic on the road.
A video captured which shows this unfortunate accident. This plane seen clipping the power lines in the video and then it got crashed.
US Aviation Accident Investigator Tom Little said about the accident "The single-engine Piper PA32 plane was forced to make the emergency landing after it experienced an engine anomaly".
An eye witness named Khal Nouri who was driving on the road said about the accident and praised the pilot for his skills,
"I thought it was the end of our lives,"
"He didn't want to hit a building obviously, he didn't want to hit an area where people are, and he saw this street was empty. He did a fantastic job."
Watch this thrilling video here.