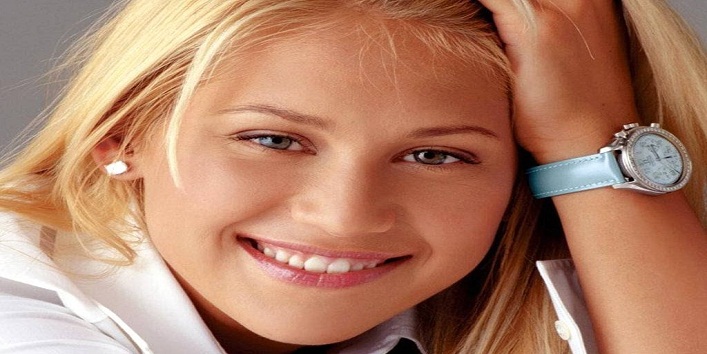 Someone has quoted it very well that 'Tennis has a steroid problem'. Hundreds of tennis players have faced bans because of drugs and steroids. The latest addition to this list is the former world number one Maria Sharapova who admitted failing drug test On March 7, 2016. ITF has announced a casual ban on Maria from March 12, but there are chances it may extend for minimum 2 years.
In this article, we will be talking about some famous hotshot female tennis stars who have ever faced a ban due to doping charges. Here it goes,
1. Kristina Antoniychuk
This Ukrainian-born 26-year-old tennis star committed a doping offence in May 2010 following which ITF prevented her from taking part in WTA and ITF even for more than a year. Her ban was lifted one year later in April 2011.
The drug that she used to take was diuretic furosemide.
2. Lourdes Domínguez Lino
This 35- year –old Spanish tennis star was accused of taking drugs way back in 2006 when she was at the peak of her career. She tested positive for Cocaine. Though her ban was for a short term, but it impacted her career a lot.
In 2006, she had reached her career high singles ranking 40.
3. Martina Hingis
Martina Hingis does not need any introduction, we all are aware of her. In 2007, she tested positive for a drug called benzoylecgonine. Though the tennis star argued that she didn't take the drug deliberately but it was due to contamination, its concentration was found in her body but her arguments were not considered valid and finally in January 2008, she was banned by ITF for two years with effect from October 2007.
4. Kateryna Kozlova
Almost a year back in May 2015, 22-year-old Ukrainian-born tennis star Kateryna Kozlova was caught taking a stimulant dimethylbutylamine. Her suspension started from tennis started from Feb 2015 to August 2015 for a period of six months.
5. Nuria Llagostera Vives
Nuira Vives is a 35-year-old Spanish tennis star who took retirement from the tennis world in November 2013 after ITF imposed two-year ban on her. She had tested positive for methamphetamine. Her ban was starting in November 2013 to September 2015 but she got disheartened and announced early retirement. Her career best ranking was 35.
6. Laura Pous Tio
In 2007 during Wimbledon qualifying tournament, she tested positive for hydrochlorothiazide and amiloride. In October month, CAS tribunal imposed a ban on her. She made an appeal against the ban but CAS dismissed all her justifications. Her ban ended in October 2008.
7. Courtney Nagle
In 2008, she tested positive for canrenone. It is a drug that comes under WADA's (World Anti-Doping Agency) list of banned drugs.
This 26-year-old tennis star from the United States was not found guilty by ITF of taking the drug with the intention of enhancing sports performance. So she was entitled to a discretionary reduction from the standard period of ineligibility. Against two years she just faced a few months of the ban.
8. Barbora Strýcová
Barbora Strýcová previously known as Barbora Záhlavová-Strýcová faced six months ban in 2012 after she tested positive for the stimulant sibutramine. The ban ended in April 2013. She was stripped of all her achievements during the period of taking the banned drug. She had to return all awards and prizes which she won during that period.
She returned to the tennis field at the Porsche Tennis Grand Prix in Stuttgart. She did not let the ban cast shadows on her performance and finally in May 2013 she went on to win 2013 Empire Slovak open and a $75,000 ITF event.
9. Maria Sharapova
Legendary Tennis star Maria Sharapova may not remain the part of the tennis world anymore as the female athlete has admitted to failing a drug test at Australian Open.
Addressing a Press Conference in Los Angeles recently, she said "I have been taking meldonium for last 10 years. But I was not aware that the drug comes under banned substance list of the World Anti- Doping Agency."
Shortly after this admission, International Tennis Federation wrote on its website that there will be a provisional ban on Sharapova from March 12.
The tennis star was charged with an anti-doping violation on March 2. According to the Governing body, she has failed the test on January 26.