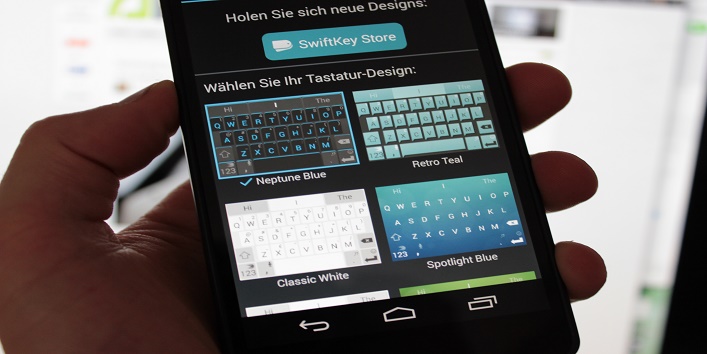 Each day any new Android app is developed, we need to select the most appropriate ones from them which may fulfill our purpose.
These apps offer so many different kinds of attractive features, some are related to entertainment, some are business-oriented, a few are related to other specified areas.
Android apps are available in two types, one for free and another option includes getting a premium service which includes minute charges.
But, you must think twice before downloading and installing any kind of app on your smartphone as some apps may consist malware, corrupting our files or affecting our Android systems, well, to combat security problems you can install various security apps or Antivirus applications.
Here's a list describing Top 10 Android apps, that offer various latest features and are suitable for any kind of smartphone.
1.Google drive Suite
Google drive offers cloud storage option for all Android users providing 15GB data after signing up, at zero charges.
Its main feature is that it offers many new Android apps along with it, including Google Sheets, Google Photos, Gmail, Google Keep, Google Calendar, Google Docs and Google Slides.
Other attractive features are posed by Photos app and Office app which facilitates unlimited backup of photos and videos.
By using this app, you can share different features, and interestingly, this is exceptionally compatible with MS Office documents.
2.Google Now and Google Assistant
These apps are listed as one of the strongest Android apps, featuring Voice Assistance(Cortana/Siri) resembling with Google.
Voice assistant features were originally designed for Google Allo and Google Pixel Phones, but after 2017 Mobile World Congress they rolled out to several more devices.
Now, it can be used for sending text messages, voice search, giving voice commands, and for performing other similar tasks.
3.Google Maps and Waze
It manages the navigation system by virtual means and is one of the most trusted Android apps.
All the information and data collected are frequently updated to enhance the technological features of this app.
These maps are helpful in providing important information and locations regarding the places about which the user had entered his/her query, for example, bus stops, gas agencies, petrol pumps, etc.
4.Google Play Music and You Tube
This app offers many exceptional features as compared to other entertainment related apps, the list includes educational videos, reviews, video games, and education related videos.
So, you could try this app according to your convenience.
5.LastPass Password Manager
You can install this app to safeguard your mobile, personal computers, laptops or tablets.
This app is actually a password manager app that controls all the passwords automatically by a master password, you could generate entirely new passwords to access your existing accounts.
Its premium version is also available at a low cost.
6. SwiftKey
This is basically a third party related keyboard which can be customized according to the personal need.
You can download it for free.
It offers features like SwiftKey Flow, number row, multiple language support, gesture typing, cross-device syncing and a lot more.
It fits easily in the keyboard space and is made user-friendly.
7. Express VPN
Express VPN is presently providing services in 78 different countries namely Taiwan, Hong Kong, Japan and other countries, as it is useful in preventing Android system from possible risks while using the internet and is helpful in keeping your device safe while using public WiFi.
This app is trusted by many people as it is superfast and safe, and it is also helpful in boosting the SSL-secured network with an encrypting power of 256-bit. It offers unlimited speed and bandwidth.
8. Weather
This is one of the best weather apps available today, featuring latest updates of the current weather. It provides weather forecasting functions, highly efficient for data collection and analysis which is capable to analyze as much as 12 weeks data.
Several other features include fun stats, radar systems, free weather notifications and inclusion of widgets that can be customized according to purpose.
Its minimal structural design helps in showing weather conditions and funny facts. The full version is entirely free, and the in-app purchase costs $1.99. If you have not tried this app, try this now.