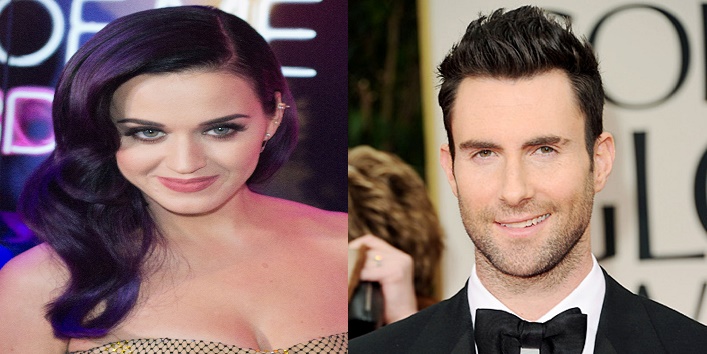 Health and fitness are nowadays a big concern among people. They are trying to dump all the bad habits and switching towards a healthy life and so are these Hollywood celebrities who try everything related to health to remain young, gorgeous and fit.
Here are the top trendsetters in Hollywood when we talk about fitness:
1. Katy Perry
This 30-year old singing sensation who is currently touring the world told ET in an interview that she never compromises with her health and skips the show if she feels sick. She also told that her daily regime includes a healthy vitamin rich shake which is made with kale and dry fruits.
2. Russell Brad
Russell Brad is Perry's ex-husband who was also very open about the fact of being a drug addict. This 39-year-old Vegan star believes that meditation has changed him completely and he is also a big time advocate of Kundalini yoga.
3. Adam Levine
This music sensation who has made everyone go gaga over his music is a big yoga enthusiast. During an interview, the frontman of Maroon 5 revealed that his pre-concert routine includes one hour of yoga. He was once a vegetarian but enjoys a steak occasionally with gluten free foods.
4. Shailene Woodley
Woodley is considered as a young hippie in Hollywood, so it's not a surprise that she maintains a healthy lifestyle. This actress follows a hunter- gatherer diet. Last year during the Thr Late Show with David Letterman she told about the various benefits of eating clay and even shared the recipe for bone broth. And she is also a great believer in herbal remedies and daily drinks her special mushroom tea to stay fit.
5. Gwyneth Paltrow
This 42-year-old actress who is also the author of the cookbook has always been in the front row when it comes to set trends for health. She has tried everything from juice fasts to steam douches and even yoga she has tried multiple of things in the health arena. Paltrow has even started her own lifestyle site Goop.
6. Jessica Alba
This actress is seen following the footprints of Gwyneth Paltrow who has turned into a lifestyle blogger cum entrepreneur. The Sin City star in 2011 formed a company named Honest which features the household products w3hich are non-toxic and ethical. During an interview, she revealed that she maintains her health by consuming a diet which is gluten free with lots of fruits, vegetables and by practicing spin and yoga.
7. Woody Harrelson
Harrelson is known as the godfather of modern health movement in Hollywood. The Hunger Game star always looks for the things that make him look good and which help in maintaining his health. During many interviews, he shared the various benefits of vegan diet and juice fasting advantage. He also loves doing tai chi and yoga. This actor who was known as nutty in the past is now known as fitness trailblazer.