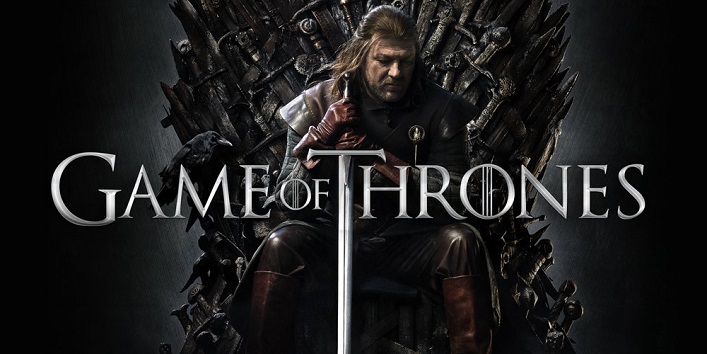 The seventh season of 'Game of Thrones' is just a few days away and people are desperately waiting for it. But the question is – should you watch it? We give you six good and logical reasons for not watching the TV series this season. Don't get mad, we are just trying to give you another perspective to watch the show.
Read on…
1. You don't want to get depressed anymore
The fans of 'Game of Thrones' seem to be in love with pain. The creator of the show makes sure that they are injecting this dose of pain time to time as they kill a dozen of characters every season and most of those characters end up dying a violent death. Not just that, those characters happen to be fan-favorites and big ones. There is actually a joke that if George RR Martin, who is one of the writers of GoT, had written the famous series of Harry Potter, he definitely would have killed Harry Potter and his friends Ron Weasely & Hermione Granger. The fans whine as their characters keep dying but they keep on watching. Do you really want that?
2. You don't need the overdose of Violence
As you have seen all 6 seasons of Games of Thrones, then you have witnessed a lot of onscreen violence for sure. But you know what, it will not going to stop in the seventh season also. And as the TV series coming towards its end, you can actually expect more of it. Violence is a quite powerful feature in the world of Game of Thrones as the creator clearly want to point out that the medieval age was particularly a brutal era.
3. Too complicated to enjoy
In case you have already enjoyed the book, the show will not be that difficult to understand as it is a downgrade version of the book. Otherwise, it will be a tedious job to get the knowledge of all the characters, religions, plots, places, gods and plots and whatever. If you have not read the book, GoT can be pretty confusing because the TV series doesn't kick off at the very beginning as the books did. It also doesn't give much insight into all the character.
4. Too much sexual violence
We cannot deny that we all enjoy watching sex scenes but Game of Thrones has taken it to a new level and which is quite brutal. The show clearly wants to send a message that how brutal the medieval era was. Too much of sex! And to make things worse, there isn't only consensual sex, there is rape and lot of scenes as well. In short, the show wants to show that in Medieval Europe, women were treated as objects to be used. So, a little piece of advice – don't you dare to watch this show with your parents.
5. You cannot avoid the spoilers
The show aired in different countries as per their time zone, so it is not even scientifically possible for all of us to watch the TV series at the same time. If you are using social media (keeping in mind that almost all GoT fans are active on social networking sites) there is no chance for you to avoid spoilers. Because before you watch the latest episode, someone will definitely spoil the thrill of the episode. You simply cannot resist the big surprise in the newest episode of Game of Thrones.
6. You can always go for something better
Being a fan of Game of Thrones, you might not have noticed but there are few shows which are actually better than GoT. Okay, before you draw your swords to slay this criticism, let's agree that there are numerous occasions when you feel like that the story is not moving forward. You have also seen several scenes which you felt was unnecessary. You must be thinking where you will find a better story, direction and acting but there are few shows such as Breaking Bad, Band of Brothers, Vikings, Lost, Fargo, etc.
*It's totally our perspective and you may differ as you have your own.