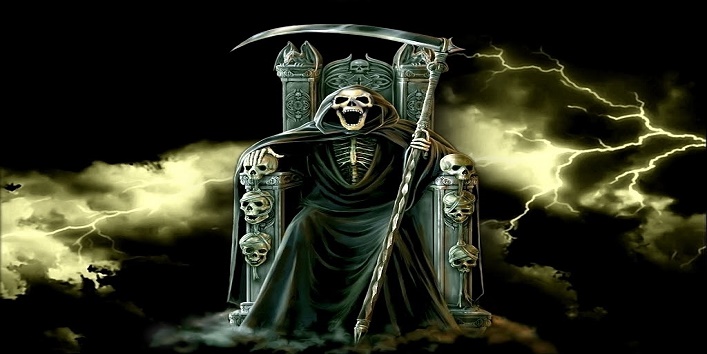 The purpose of the Horror movies is to make us scare and left frighten. Whenever we watch a horror movie, it gives us shocks and at the same time bring out our worst fears. But we cannot deny the fact that we love this types of movie. But why? Well, the question is difficult to answer. All we can say is that we like to be scared. We all love that feeling when our hearts beat faster but in a safe, non-murderous environment. It's the excitement, the tension which we enjoy.
Horror films are only getting popular each passing year. Numerous horror movies get released every in compare to earlier times. But sadly, there are very few movies which are actually worth watching. And the number further decreased, when we talk about those horror movies which you just cannot miss. We have selected few 10 movies which excellent in terms of plotting and characterization. The list is not in an order or following any sequence. We have only picked the best for you. Let's talk about the movies.
1. The Others
Directed by Alejandro Amenabar, the movie released in 2001. Nicole Kidman played the lead role in the film but her performance in the movie is massively underrated. She played the role of Grace, who moves into a new home and she is with her two kids who are photosensitive. When a series of mysterious actions occur, she starts believing that her new home is haunted.
2. The Descent
This amazing film is also on our list. Released in 2005, the horror movie is a story of a group of friends who go on an outing to a cave. The exciting expedition turns into a terrifying situation when they get stuck inside the cave. To make it worst, they are pursued by blood-thirsty predators. Neil Marshall directed the film with Shauna Macdonald as the lead actress.
3. Let the Right One In
The movie was released in 2008 and was directed by Tomas Alfredson. It is a story of a meek and bullied boy. The boy meets a female vampire of his age and makes a bond with her as he finds himself in her – a lonely person. But soon everyone realized that she is no regular young girl.
4. Don't Breathe
A trio of robbers broke into the home of a visually impaired old man, played by Stephen Lang, after hearing that the old man has won prize money. Soon, the gang realizes that the old man isn't that helpless. This horror movie released last year only and directed by Fede Alvarez.
5. Sinister
2012 released movie Sinister is one of that movie which you cannot miss. Sinister is a story of a writer Ellison Oswald who is becoming very desperate to write a hit story. He discovers a horror film showing the deaths of a family. He pledges to resolve the mystery and moves with his family into the victims' home. He soon learns that the decision to move in that house was a huge mistake.